Assoc Engineer, Production Control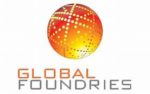 Website GlobalFoundries
About GlobalFoundries
GlobalFoundries is a leading full-service semiconductor foundry providing a unique combination of design, development, and fabrication services to some of the world's most inspired technology companies. With a global manufacturing footprint spanning three continents, GlobalFoundries makes possible the technologies and systems that transform industries and give customers the power to shape their markets. For more information, visit www.gf.com.
Essential Responsibilities include:
Post Fab Management
Daily Shipment
Monitor Postfab WIP movement and provide early warning.
PRF execution for postfab special request.
Releasing ZEN hold pending for shipment.
Provide daily shipment update.
Coordinate to Shipping Team if any special shipment arrangement requirement.
Postfab lots swapping
Drive the MRB stakeholder on lot disposition
Aging Postfab Wip Management
Coordinates to PI to arrange for YDD Scan and inform in advance the Line if any potential rework needed.
Monitor postfab lots that hit AGING days that not inside N2 Cabinet
N2 Cabinet Ownership
Manage move in and move out lots from N2 Cabinet
Wafer Starts
Wafer Scheduling (Production / Engineering / Proto / Zerobank).
Auto Scheduling of Production lots via LSES based on Planner starts request
Auto Scheduling of Engineering lots via LSES based on eWSR request.
Manual Scheduling of Zerobank wafers via SCH Client based planners zero bank request.
Daily fine tuning on lot starts as per Planner's Allocation.
Pull in and Push out of Start date on pre schedule lots to match on the Daily Starts Allocation
Checking on Zerobank Inventory  based on Daily Starts Schedule
Follow up on the delinquent zerobank lots.
Engineering Management Allocation
Coordinates Flying Starts , Manual Start and Substrates Qual
Control the daily EO lot starts allocation
Control the Monthly Target quota based on IE allocation.
Work with PI/TD coordinator with any change request in the plan.
Other Logistics
OMS update (  CSD / OSD / lot Attributes)
POEO Conversion ( Piggyback wafers / Scrapped lots/Inline)
Ship and Unship RMA lots
Coordinate Backtrack lots
Other Responsibilities:
Perform all activities in a safe and responsible manner and support all Environmental, Health, Safety & Security requirements and programs
Required Qualifications: 
Diploma in Electrical / Electronics / Mechatronics / Mechanical/  Microelectronics / Chemical Process Technology
2-4 years of experience (Preferably Manufacturing environment) with computer literacy
Self motivator and result orientated
Share this post via:
---