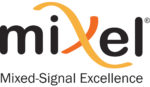 About the Job
Team planning, resource utilization of projects' load on the team & act/organize accordingly
Coaching, monitoring & assessing performance of team members in a way that strengthens two-way communication and reinforces desired behaviors & set training & Development plans
Work & cooperate closely with the ASIC design team and Mixed Signal designers to deliver in time and according to required specifications
Conduct, and contribute to internal design reviews to ensure compliance to the company ASIC design process
Develop a thorough understanding of system-level design specifications
Derive digital design life-cycle from concept phase to product realization
Contribute to the validation and debugging of the fabricated silicon
Work independently & with the team and methodically on analyzing design, tool, and technology problems, identifying best solutions, and implementing the solutions in a repeatable fashion that integrates well within the implementation flow
Meet strict quality and schedule requirements
Job Requirements
B.Sc. or M.Sc. in Electronics Engineering
8+ Years of experience in VLSI Digital Design
Team leadership and project management skills
Excellent verbal and written communication skills are required
Excellent follow-up and persistence
Strong technical judgement and decision making abilities
Expert knowledge in Verilog RTL coding techniques
Strong Knowledge of ASIC/FPGA design flows including RTL synthesis, and timing closure of high speed digital designs
Experience with clock domain crossing and reset architecture
Knowledge of System Verilog, RTL/gate verification techniques
Strong knowledge of Shell, Perl, Python and TCL scripting
Strong knowledge of Unix/Linux operating system.
Apply for job
To view the job application please visit mixel.com.
Share this post via:
---