ASIC/Layout Design Engr, II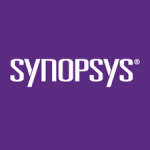 Website Synopsys
Our Silicon Lifecycle Management (SLM) business is all about building next-generation intelligent in-chip sensors, hardware/software capabilities and analytics to integrate into technology products to manage and improve each semiconductor lifecycle stage. We offer the world's first full hardware IP, test, and end-to-end analytics to help customers integrate faster, optimize performance/power/area/schedule/yield, and enhance reliability. Meeting the unique challenges posed by various target applications, SLM enables differentiated products to market quickly with reduced risk.
Job Descriptions & Requirements
Part of the rapidly expanding Hardware-Analytics and Test (HAT) business unit, an AMS Layout engineer works on the development of various Process, Voltage, Temperature and Current monitors as part of HDG (Hardware Development Group) product portfolio. As a full custom layout engineer, you will work closely with our mixed signal design engineers and CAD team to create floorplans and completing layout of state of the art SLM sensor IPs on most advanced process nodes (from 16nm down to 3nm and beyond). We are seeking an experienced, highly motivated and high-caliber individual to build these differentiating sensor products. This individual should have strong technical experience in full custom layout, backend implementation, timing, parasitic extraction, LVS and possess excellent project execution and planning skills.
Job Requirements
Automation focused and forward-looking thought process
BS with 2+ years of relevant industry experience or MS degree in Electrical Engineering
Exposure to architecture, design and verification of PVT, Oscillators, Bandgap, PLLs, Amplifiers, PHYs and other Mixed-signal blocks
Excellent teamwork, communication, mentoring and interpersonal skills with both internal teams and external customers
Preferred skills:
Skilled in layout of analog blocks using appropriate full custom layout techniques
Strong understanding of SPICE simulator concepts and simulation methods
Familiar with industry standard post-layout tools like Custom StarRC, CalibrexRC, HSPICE, FineSim or equivalent
Experience in PVT-sensors and/or DFT/DFx technologies is a strong plus
At Synopsys, we're at the heart of the innovations that change the way we work and play. Self-driving cars. Artificial Intelligence. The cloud. 5G. The Internet of Things. These breakthroughs are ushering in the Era of Smart Everything. And we're powering it all with the world's most advanced technologies for chip design and software security. If you share our passion for innovation, we want to meet you.
Inclusion and Diversity are important to us. Synopsys considers all applicants for employment without regard to race, color, religion, national origin, gender, sexual orientation, gender identity, age, military veteran status, or disability.
Share this post via:
---