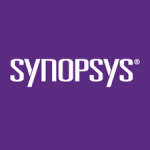 Website Synopsys
Based in our offices in Blanchardstown in West Dublin, you will be a senior member of the Synopsys Solutions Group team, which is developing interface IP solutions for DDR and PCIe.

You will be responsible for the development of functional verification solutions for the IP which is used in end-customer applications such as server farms, AI/machine learning, automotive, etc.

You will work with our internationally-based team of architects/designers/other verification team members to specify requirements and follow through on the implementation.
Interested in such a role?
This is a key position within the team in Dublin, which is delivering digital IP to the semiconductor industry. You will:
Write verification plans and specifications

Make architecture decisions on test bench design

Implement test bench infrastructure and write test cases

Implement a coverage driven methodology
Key Qualifications
Proficient in UVM

Object oriented coding and verification solutions for productivity, performance, and throughput

Experience of techniques such as assertion verification, coverage analysis and System Verilog for protocol-oriented performance analysis and debug

Programming skills such as C, System Verilog, TCL Perl or Python.
Preferred Experience
The ability to work independently, precisely and to drive innovation

Good communication skills.

Some short-term international travel may be required.