ASIC Digital Design Manager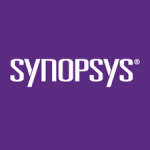 Website Synopsys
Job Description and Requirements
The candidate will be part of the Solutions Group and would manage a global team on IP design/verification activities. This is a management position that combines people management responsibility with technical contributor's role and offers challenges to work in a multi-site environment for developing IP Cores in the Design and Verification domains.
Job Responsibilities:  
Manage project scope, project schedule, project costs and project risk – Align with management on project resource needs and trade-offs.
With fixed resources, define the prioritization of asks with stakeholders and align an execution plan to achieve said prioritization of plan of record.
Define the vision of a product and align with stakeholders on a strategy to achieve that vision.
Ensure quality and completeness of project deliverables including tracking project completion metrics, identifying risks early and mitigate against such risk.
Managing a diverse team and mentoring engineers
Demonstrate good organizational, planning and risk management skills.
Stakeholder in customer pre-sales engagements and post-sales support and escalation management
People / Project management responsibilities include setting up a new team of design and verification engineers, planning the ramp up for the team on domain and processes, project activity planning, tracking, reporting, and ensuring schedule, quality, and process compliance.
Be familiar and influence various Design Tasks and processes around RTL coding, synthesis, CDC analysis, debug, verification coverage improvement in directed Verilog test environment, and be able to hands on contribute when the need arises.
The candidate will work in a project and team-oriented environment with teams spread across multiple sites, worldwide.
Your Skills and Experience:
Experience in creating structures with clean lines of responsibility and accountability down management chain.
Strong knowledge in IC development environment
Ability to agilely learn from team mistakes and either define new process's, fitness existing or enforce existing process's as preventative actions.
Strong project management skills with several years of experience
Excellent communication, organizational and time management skills – Ability to abstract up and communicate meaningful conclusions and define next steps.
Team player with strong leadership skills
Share this post via:
---