ASIC Digital Design Engr, I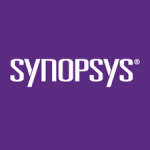 Website Synopsys
Job Description and Requirements
Graduate Digital Design Engineer – multiple positions available
Calling applications from fresh engineering graduates passing out in 2024 for R&D roles for VLSI design and development. You will be part of the R&D in Solutions Group at our Tokyo IP R&D center, Japan. The position offers learning and growth opportunities. This is a Technical Individual Contributor role and offers opportunities to work in a multi-site environment on Design and Verification of VLSI IP cores/ASIC/Subsystems.

Academic Qualification requirements
Must be in the final year towards acquiring a formal Bachelor's in Engineering degree (BTech/BE) in EE/EC or similar; or
Must be in the final year towards acquiring a formal Master's in Engineering postgraduate degree (MTech/ME) in VLSI/Micro Electronics /Computer Engineering or similar.
Job Responsibilities
Front end VLSI development from specification to implementation
The candidate will get to work on one or more aspects of IP development including Specification, Architecting, Design, Verification across domains.
Design Tasks – RTL coding of design, synthesis, CDC analysis, debug, Test development etc.
Verification Tasks – System Verilog/Verilog coding of testbenches, Test cases, performing verification tasks such as coverage, debug, regressions using the lasted methodologies such as UVM, Formal verification etc.
State Of the art tools and methodologies for IP design including FPGA prototyping
Latest Protocol standards including AMBA, DDR, PCIe, CXL, CCIX
Application space across high performance mobile computing and communication devices, Servers etc.
Knowledge Skills
Excellent fundamentals in Digital electronics
Proficiency in structured programming languages such as C, C++, Python
Preferred Exposure to Verilog, VHDL, System Verilog and VLSI Design/verification methodologies and tools
Good problem-solving skills and analytical abilities.
Soft Skills
Good team player, social skills and communication skills.
High levels of motivation and self-propulsion
Aptitude to pursue a career in VLSI field.
Share this post via:
---