ASIC Design Engineer (IP)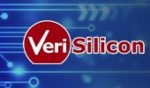 Descriptions
Independently work on the design of ASIC functional blocks in terms of requirement analysis, architecture definition, block design, RTL coding, logic synthesis, and timing analysis (STA).
Contribute and work on in Graphics Processor(GPU), Video Processo(r VPU), Display Processor(DPU), DSP Processor(ZSP), Image Signal Processor(ISP) and Neural Network Processor(NPU)Project.
Requirements
Master's or above degree in EE/CS related majors, working experience is unlimited.
Familiar with ASIC design process, including specification, micro-architecture, and RTL implementation.
Programming skills in Verilog HDL or VHDL.
Knowledge of processor, computer architecture, computer graphics, low power design,AI, ISP and video processing is preferred.
Self-motivated and a good team player. Good communication skills in both Chinese and English in either listening, speaking, reading or writing.
Share this post via:
---