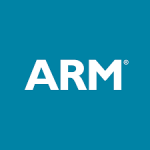 Website ARM
We are looking to add a talented autonomous system architect to our Systems Group. As an Autonomous Systems Architect at Arm you will participate in the development of systems and SoCs which meet the requirements of our automotive and adjacent market partners.
What will I be accountable for?
This challenging position, will offer you the opportunity to work on the latest technology in a collaborative environment to:
Participate in the definition of system architecture designs for autonomous vehicles, Advanced Driver Assistance Systems (ADAS), industrial robotics, and/or digital cockpit systems using Arm IP.
Define Arm IP component requirements to meet the application needs
Define the partition of functionality between hardware and software
Create and own the architecture specifications that define system topology and interfaces and describe the programmer visible behavior
Guide and align the development work taking place across multiple design teams. This includes steering the development of functional and performance models, reviewing the micro-architectural specifications and test plans and supporting the development of Software/Firmware
Define performance metrics and goals and work with the performance analysis team to refine the results, including expected latency and bandwidth targets, other Quality of Service (QoS) requirements and DDR memory requirements
Work with hardware and software engineering teams to refine power expectations under various workloads
#LI-JS1
Job Requirements
What skills, experience and qualifications do you need?
Bachelors or Master's degree in Computer Science or Electrical/Computer Engineering, with a GPA of 3.0 or higher.
Proven track record, with at least 7 years of industry experience in identifying and translating automotive requirements into system solutions.
Deep knowledge of automotive system architecture requirements including functional safety, redundancy and appropriate use of virtualization.
Deep understanding of system component inter-dependencies including memory and IO systems, and of systems-level performance modeling and analysis. Understanding of general-purpose CPU microarchitecture, including knowledge of areas such as processor pipelines, caches, memory hierarchy, and multi-processor systems.
Understanding of architecture and micro-architecture of specialized processors for image processing, machine learning, graphics, video, and display processing.
Understanding of system architecture impact on physical design and vice-versa.
Proven ability to generate consistent, complete, and concise written specifications.
Excellent communication (written, verbal, presentation) skills.
Ability to communicate effectively with cross-functional teams both locally and across sites.
Motivated to continuously develop skills and accept a variety of responsibilities as part of contributing to Arm's success.
Some travel outside the US to Arm and customer sites may be required.