Applications Engineer, Sr II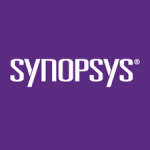 Website Synopsys
Job Description:
This position is the technical business driver responsible for providing pre-sales technical support for Synopsys' DesignWare processor solution products (ARC processors, ASIP tools and Processor IP subsystems) in China.
The responsibilities primarily include:
Providing direct technical support for Synopsys' processor solution products to enable customers to adopt Synopsys processor solutions.
Working with the sales team to manage the processor solution product activities in the region to achieve a high customer satisfaction rate and for building strong customer relationships
Providing customer's feedback on new/existing requirements for Synopsys processor solution products. Providing direct technical support and assistance to enable customers to successfully use Synopsys processor solution
Job Requirements:  
Qualified applicants will have a BSEE, MSEE preferred, 5+ years relevant experience in ASIC/FPGA designs with working knowledge of SoC architecture.
 Good understanding of processor architectures for RISC and DSP processors.
Hands on experience for programming in assembly or C/C++ language and using SW development tools.
Experience working on embedded system design, debug or FW/SW development.
Experience in DSP algorithm development or DSP programming is a plus.
Experience in architecture design for embedded system is a plus.
Good written and verbal communication skills and be able to self-managing and ability to break down complex problems into manageable tasks.
Ability to conduct technical meetings, presentations, seminars, product demonstrations, and training to customers and to the sales team is required.
Share this post via:
---