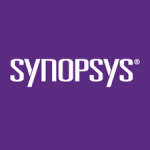 Website Synopsys
Job Description and Requirements
At Synopsys, we're at the heart of the innovations that change the way we work and play. Self-driving cars. Artificial Intelligence. The cloud. 5G. The Internet of Things. These breakthroughs are ushering in the Era of Smart Everything. And we're powering it all with the world's most advanced technologies for chip design and software security. If you share our passion for innovation, we want to meet you.
Our Silicon IP business is all about integrating more capabilities into an SoC—faster. We offer the world's broadest portfolio of silicon IP—predesigned blocks of logic, memory, interfaces, analog, security, and embedded processors. All to help customers integrate more capabilities. Meet unique performance, power, and size requirements of their target applications. And get differentiated products to market quickly with reduced risk.
Applications Engineer, Sr II
Description
This position requires a highly motivated and experienced individual to work with Synopsys' customers on integrating leading edge Interface IP (IIP) into their ASIC SoC/systems for next generation products utilizing our DDR/LPDDR4/4x/5
The position offers opportunities to work on Synopsys IIP and the latest industry specifications/applications on various hot market segments. The position will provide IIP integration guidance to customers throughout their SoC flow to resolve technical challenges, perform integration reviews at key milestones and support silicon/system bring-up. Some travels will be required.
Responsibilities Include

Understand IIP applications on customer specific SoC and systems

Keep abreast of the latest ASIC/SoC design flows and EDA tools

Provide expert advice and support to configure and resolve IIP integration challenges including simulation, synthesis, floorplan, STA, DFT, silicon bring-up, etc.

Provide integration training to customers and conduct reviews on their major SoC milestones

Provide feedback to Synopsys R&D for continuous IIP product improvements

Participate in IIP R&D design reviews to align development with future customer needs 
Education and Experience

Bachelors and/or Masters Degree in Electrical and/or Electronic Engineering, Computer Engineering or Computer Science

Minimum 5 years of IIP and/or ASIC Design/Verification/Applications experience required
Hands-on experience on RTL coding in Verilog, simulation, synthesis, static timing analysis, equivalence check, etc. Experience on CDC/Lint, DFT are plus.  
Domain knowledge DDR/LPDDR4/4x/5
Experienced with ASIC/SoC tape-out from concept to full production is desirable

Silicon debug and troubleshooting skills are highly desirable
Creative, results oriented with the ability to manage multiple tasks concurrently

Good verbal and written communication skills in English and ability to interact with customers
High degree of self-motivation and personal responsibility

Strong analytical, reasoning and problem-solving skills, and attention to details