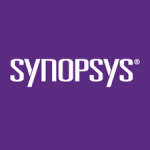 Website Synopsys
Responsibilities
Play a key role in working with customers, supports, and R&D to develop and deploy modeling solutions for unit process and integration for advanced logic, memory, or power device technology developments.

Provide technical supports to business development, by engaging with global customers or partners from fabs to equipment vendors and fabless, with product supports, methodology development, benchmark, documentation, and training.

Develop simulation flows and methods, by using scripts for automation, customization or problem-solving to meet customers' pressing needs.

Support process simulation links to TCAD device modeling, as well as RC extraction, lithography, and mechanical stress analysis for DTCO enablement.

Work closely with R&D to enhance products and methodologies, by keeping abreast of the state-of-the-art technology developments, identifying solution gaps, providing feature specifications, and conducting regression tests for product QA.

Requirements
Hands-on experience in advanced process integration or module development is highly preferred.

Working knowledge in process simulations or engineering software is highly desirable.

Hands-on experience in unit process (etch, thin films, litho, etc.), metrology, APC, or statistical analysis is a plus.

Proficiency in scripting languages, such as TCL or Python, is a strong plus.

Strong problem-solving and communication skills are essential.

MS with 3+ years, or PhD in semiconductor fields is required.