Applications Engineer, Sr II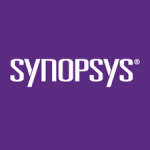 Website Synopsys
Job Description and Requirements
We are looking for motivated Applications Engineer to help our customers succeed in using state of the art Synopsys static timing characterization and library modelling tool – NanoTime.
The primary focus of the Applications Engineer is to help our customers with the adoption and continuous usage of NanoTime, enabling Chip Design Customers achieve best Power/Performance/Area Goals. Synopsys' NanoTime tool is an advanced transistor-level static timing characterization and library modelling solution that addresses the existing and emerging challenges in custom and memories design. It offers predictability and improved productivity to designers. Its concurrent timing and SI features as well as advanced variation aware timing enable designers to accurately and quickly identify design issues early-on and avoid expensive late-finding of problems in silicon.
The engineer will closely work with NanoTime R&D team, to influence technologies/solution roadmaps and provide R&D team with accurate input from field, helping them focus on the most critical design challenges.
The engineer will work with other Synopsys AEs, ensuring overall consistency of end-to-end design flow and meet customer needs.
Main responsibilities:
· Engineer will use in-depth product knowledge to provide technical expertise to customer to help solve day to day technical problems and help develop word class static timing methodologies.
· Provide consultation to prospective users and/or product capability assessment and validation.
· Provide tool trainings.
· Provides technical expertise to sales staff through sales presentations and product demonstrations.
· Assists the sales staff in assessing potential application of company products to meet customer needs and preparing detailed product specifications for the development and implementation of customer applications/solutions.
Requirements:
We are looking for an innovative, motivated and dependable person, with at least BSc degree and five years of recent hands-on experience including:
· Solid knowledge of static timing concepts and engineering fundamentals.
· Exceptional expertise in transistor-level design to debug circuit level issues.
· Good knowledge of TCL and other scripting languages.
· Very good communication and social skills.
Plus:
· Transistor based STA experience.
· NanoTime experience highly desirable.
· Experience in advanced technology nodes preferred.
Share this post via:
---