Applications Engineer, Sr I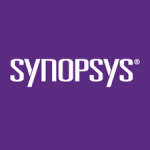 Website Synopsys
As a Applications Engineer  (AE), you will be the product specialist to drive the success of Synopsys physical design flow and tools focusing on IC Compiler II and Fusion Compiler.  You will be the interface between major Foundry and R&D to develop and deploy the physical design flow and solutions.  You will enable customer flows and deploy implementation solutions for key Foundry.  You will collaborate with R&D to define and drive product direction by identifying key customer needs and specifying tool capabilities for the next generation process nodes.
Responsibilities include providing technical support to the major Foundry, writing and reviewing methodology specs with focus on design flow, functional specs, and test plans, development and delivery of product training, writing technical papers and application notes.  You will have regular and proactive communication with major Foundry, R&D and act as a technical expert.  Drive the requirement specifications and work closely with R&D on early stage new feature development.
Key Qualifications
BS/MS in EE/CS with 10+ years of experiences
Strong physical design and place and route experiences are required
Must be familiar with IC Compiler I/II, Fusion Compiler or competitive EDA tools
Knowledge of advanced placement and routing rules are beneficial
Knowledge of scripting languages such as Perl and Tcl required
Strong understanding of ASIC design flow, VLSI and/or CAD development
Strong communication, command of English
Good interpersonal people skill are required
Frequently networks with senior internal and external personnel in own area of expertise
Our Silicon IP business is all about integrating more capabilities into an SoC—faster. We offer the world's broadest portfolio of silicon IP—predesigned blocks of logic, memory, interfaces, analog, security, and embedded processors. All to help customers integrate more capabilities. Meet unique performance, power, and size requirements of their target applications. And get differentiated products to market quickly with reduced risk.
At Synopsys, we're at the heart of the innovations that change the way we work and play. Self-driving cars. Artificial Intelligence. The cloud. 5G. The Internet of Things. These breakthroughs are ushering in the Era of Smart Everything. And we're powering it all with the world's most advanced technologies for chip design and software security. If you share our passion for innovation, we want to meet you.
Share this post via:
---