Applications Engineer, Sr I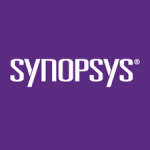 Website Synopsys
Job Description:  Lithography Modeling Product Engineer in US/DE:
Our EDAG Business group (Mask Solutions & Smart Manufacturing) is a globally leading supplier for physical lithography simulation solution for most advanced semiconductor manufacturers, MEMS and display fabricators.  Our computational S-Litho platform is used in the early pathfinding stage for new technology nodes development as well as in manufacturing flows for most critical device production. We address lithographic challenges from the photo mask making, resolution enhancements techniques during wafer printing and metrology. We are also the leader to provide rigorous physical verification of OPC compact models. We are at the heart of technology development for new computational patterning solutions; our mission is to support and strengthen our technology leadership in simulation and deploy it at our worldwide customers to make them successful in meeting their goals.
We are seeking a talented Application Engineer with an excellent background in lithography, physical modeling and wafer/mask metrology to join our product engineering team. In this team we help to develop and deploy new modeling and data methods. The application area of our tools is semiconductor manufacturing at technology leading customers and exploration of new markets such as AR/VR. If you have great problem-solving skills and a good background on customer interaction, we want to hear from you.

Responsibilities:
Apply rigorous lithography modeling software to new patterning challenges at leading customer (e.g. High NA EUV, New material and resist systems for patterning, new mask technologies, AR/VR patterning flows).
Define technical specification and recommendations in collaboration with R&D software team, performing tests .
Conduct or participate in technical review meetings, contribute towards product and technology roadmaps.
Introduce and technically support newly developed modeling solutions at worldwide customers or field support teams.
Collaborating with key customers and field support/RnD teams to resolve difficult lithography simulation problems or to jointly explore and develop new computational patterning solutions.
works on team-based or task-oriented projects such as resist modeling on advanced DUV and EUV technology nodes.
Creation of training materials and development of application notes for end users.
Conduct on-site or remote basic and solution specific trainings.
handle communication between company end and customer end.
networks with senior internal and external team members.
may guide more junior peers with aspects of their job.
Experience and Skills
Working at the heart of technology development means constantly facing new challenges and striving to solve them. Passion, space for own ideas and curiosity is our DNA to innovate and be leader in our segment. You are part of a creative and agile work environment, with mutual support from a divers team of international colleagues. A winning and positive team spirit rewards for our hard work.
Hands-on experience in lithographic wafer patterning steps in fab or with simulation modeling.
A very good understanding of optics and material physics is strongly desired.
Experience in advanced technology nodes for DUV and EUV is a strong plus.
Experience with hands-on metrology data collection on SEM Metrology tool is a plus.
Experience with mask making process is a plus.
Experience with lithography or etch compact modeling is a plus, but not mandatory.
A good background in UNIX/Linux and simple scripting capabilities (Matlab, TCL, or Python) is strongly desired.
A background in data processing, data analysis and visualization skills.
Problem solving skills and analytical thinking to explore and learn from e.g. data correlation of experimental and simulation data.
Strong communication, organization, and team player skills.
Ability to work independently and also efficiently with other departments (e.g. field team, R&D, marketing, sales)
Positive mindset towards new challenges and agility and curiosity to learn new technology and grow.
Can adopt domain specific knowledge, mainly optics, resist and materials chemistry, EUV technology, AR/VR Technology
Very good written and verbal communication skills in English are required.  Very good written and verbal communication skills in English are required.
Good distance communication, influencing and teamwork skills are required. Also required is the ability to work in a fast paced and distributed team environment.
Occasional travel (5-10%) may be needed (to Asian customers or to Synopsys offices in the USA or Europe.).
The base salary range across the U.S. for this role is between $97,000-$169,000. In addition, this role may be eligible for an annual bonus, equity, and other discretionary bonuses. Synopsys offers comprehensive health, wellness, and financial benefits as part of a of a competitive total rewards package. The actual compensation offered will be based on a number of job-related factors, including location, skills, experience, and education. Your recruiter can share more specific details on the total rewards package upon request.
Share this post via:
---