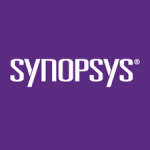 Website Synopsys
Job Description and Requirements
At Synopsys, we're at the heart of the innovations that change the way we work and play. Self-driving cars. Artificial Intelligence. The cloud. 5G. The Internet of Things. These breakthroughs are ushering in the Era of Smart Everything. And we're powering it all with the world's most advanced technologies for chip design and software security. If you share our passion for innovation, we want to meet you.
Our Silicon Design & Verification business is all about building high-performance silicon chips—faster. We're the world's leading provider of solutions for designing and verifying advanced silicon chips. And we design the next-generation processes and models needed to manufacture those chips. We enable our customers to optimize chips for power, cost, and performance—eliminating months of their project schedules.
Our new Chile Customer Success Group is looking for an Applications Engineer Intern to join the team!
The Chile Customer Success Group (CCSG) is a new application engineering team that will support the industry leading tools and flows used in chip design, enabling the success of our customers designing advanced chips on leading edge process. As a member of this team, you will work with these customers and multiple internal groups -including other application engineers, R&D, and product engineering- on Synopsys advanced tools and flows to deliver innovative, high-quality solutions.
Requirements:
Typically requires no previous professional experience. Knowledge base generally acquired from a college degree or equivalent course training. Applies company policies and procedures to resolve routine issues. Follows standard practices and specific, outlined, and detailed procedures in analyzing situations or data from which answers can be readily obtained. Builds routine working relationships internally. Contacts are primarily with direct manager and other peers in the group or department.
Inclusion and Diversity are important to us. Synopsys considers all applicants for employment without regard to race, color, religion, national origin, gender, sexual orientation, gender identity, age, military veteran status, or disability.
Share this post via:
---