Applications Engineer – Automotive Software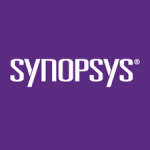 Website Synopsys
Job Description and Requirements
Our Systems Design Group is all about enabling our customers to adopt a software first approach to building high-performance silicon chips as well as larger systems containing such chips. We're the world's leading provider of solutions for design and verification of advanced silicon chips, software bringup and hardware/software integration – eliminating months off customers' project schedules.
We are looking for an experienced Application Engineer for virtualization of automotive systems: You will be using our tools to help customer engineers to transfer their work from hardware-based development tools (HiLs, testrigs, PiLs,…) into the virtual world. You are their guide and support into the age of simulation-driven development and validation of highly complex technical systems. You will enable productivity growth of teams and departments with virtualization technology to ensure customers can meet their challenging quality and time-to-market goals.
In this role you will partner with sales and customer technical leaders to identify business challenges, develop effective technical solutions for new accounts and increase utilization and retention of products on current accounts. Typical activities include product demonstrations, evaluations, training, support for product usage, and tracking of issues reported by customer. Additionally, you will provide inputs to R&D to enhance our products and promote Synopsys technology in trade shows and seminars.
Key Qualifications
Thorough understanding of the automotive SW development process, tool chains and ECU architectures
Strong programming skills and affinity, preferable you have a background working on embedded software
A degree in Computer Science, Computer Engineering, Automotive Systems engineering or related or
proven exposure during 5+ years of related work
Nice To Have
Knowledge about and experience in basic software stacks commonly found in automotive
Understanding of automotive standards such as A2L, AUTOSAR, FMI, MDF, PAR, DCM
Expertise in automotive protocols and services such as CAN, FlexRay, XCP and Ethernet including Some/IP and DoIP
Knowledge of processors such as ARM, TriCore, PowerPC
Knowledge about test automation, continuous integration and test (like Jenkins)
Experience and in-depth understanding of system simulation and numerics
What You Are Like
You realize that your success is based only on customer success
You work closely with your colleagues and maintain an open and friendly atmosphere to encourage productivity, creativity and innovation
You are a quick learner and you are solving problems creatively
You are motivated by deadlines and you are results-driven
You thrive in an agile, fast-paced environment with both collaborative and individual work
You have strong communication skills, inside and outside the company
Share this post via:
---