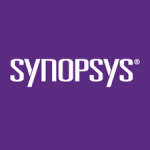 Job Description and Requirements
Our Design Tools business is all about enabling chip design engineers with the most advanced CAD automation solutions in the world. This helps them deliver better, faster and cheaper products. The Digital Design Group offers the world's leading portfolio of CAD tools, covering all the design domains from Synthesis to Tape-Out including implementation and sign-off.
Applications Engineer
The candidate will assist customers to resolve their chip design challenges using Synopsys digital design implementation mainly on synthesis tools. This is both a pre-sales and post-sales role. It is perfect for someone who has both CAD tools and full RTL-to-GDS ASIC/SoC experience. You should have great interpersonal skills and is committed to the success of our customers. You will work across various market segments, designs, foundries and processes. Participate in collaborative design missions, benchmarks, tool evaluations and pre-sales campaigns. You will augment our Field AE support in Design Implementation and Sign-Off domains engaging with customers remotely (primarily in Europe/Israel and Asia time-zones) under the facilitation of local field AEs. You may travel to meet customers on per-need basis.
Responsibilities and Duties
Supports customer engagements via remote technical interactions (including short on-site visits when required). Provides demos, supports evaluations, and resolves technical problems. Addresses competitive challenges and regularly communicates status during the engagement working with the local Synopsys technical team.
In line with the business objectives, works with the customer design engineers to help them achieve their design goals. Make the best use of Synopsys tools-flows and influencing their design methodology accordingly.
Collaborates with the Sales and Product teams to identify and understand customer's technical design challenges. Implements appropriate solutions leveraging the broad Synopsys EDA tools portfolio.
Educates customers on how the EDA products meet their needs. Help them evaluate our solution (with the support of Product R&D teams) relative to their requirements.
Influences the EDA products development roadmap by communicating customer needs to the Product teams.
Key Qualifications
BS/MS in Electrical and/or Electronic Engineering, Computer Engineering or Computer Science.
Technical knowledge of RTL-to-GDS full design flow (Synthesis, Formal verification).
Ability to analyze, summarize and generate status updates from technical data.
Ability to work and collaborate with a global team.
Excellent technical communication (oral and written) skills. Fluent in English.
Share this post via:
---