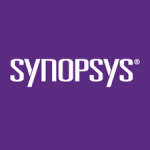 Website Synopsys
Main Requirements:
The candidate will assist customers to resolve their chip design challenges using Synopsys digital design implementation and sign-off tools portfolio. This is both a pre-sales and post-sales role. It is perfect for someone who has both CAD tools and full RTL-to-GDS ASIC/SoC experience. You should have great interpersonal skills and is committed to the success of our customers.
You will work across various market segments, designs, foundries, and processes. Participate in collaborative design missions, benchmarks, tool evaluations and pre-sales campaigns. You will augment our Field AE support in Design Implementation and Sign-Off domains engaging with customers remotely (primarily in Europe/Israel and Asia time-zones) under the facilitation of local field AEs. You may travel to meet customers on per-need basis.
Key Qualifications:
Bachelor's or master's degree in electrical engineering.

Experience with debugging tools, simulation tools, and other software development tools.
Excellent written and verbal English communication skills to communicate with customers, peers, and management.
Ability to solve complex technical problems independently and collaboratively.
Customer-centric mindset and be willingness to go above and beyond to provide excellent customer service.
Good team player with an experience working in a cross-functional team environment.
Self-motivated, proactive, and able to work independently to meet project deadlines.
Passionate for learning new technologies and Synopsys tools.
The candidate should be willing to attend training sessions and conferences to expand knowledge and skills.
Willingness to be adaptable and flexible to work in a fast-paced, dynamic work environment.
Share this post via:
---