Application Engineer – New College Grad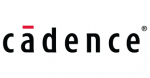 As a condition of employment with Cadence, newly hired employees will be required to provide Cadence with proof of full vaccination, unless legally entitled to an accommodation.
Cadence Design Systems is looking for new STEM bachelor's graduates with experience using electronic design automation (EDA) tools to join our World Field Organization's (WFO) Rotational Program.
As an integral member of WFO, you work with the best-in-class EDA tools, collaborate with technical experts and support the sales team in a dynamic, innovative environment focused on silicon design and design automation.  In this customer-facing role, you will provide front-line design services, technical sales and customer support to the most advanced Cadence customers.  Additionally, you will work with the Cadence account teams creating innovative solutions to address our customers' most challenging technical problems.   This is an entry-level rotational position for STEM bachelor-level graduates who have limited experience but with a strong desire to learn and be a part of the electronic technologies of tomorrow.
What opportunity is offered?
The person in this full-time entry-level position will start in a cohort-based, one-year program.  The position will consist of two six-month rotations with detailed, hands-on training in Cadence applications used for Digital Design/Simulation, Physical Design, Analog Layout, Advanced Verification and/or Hardware Emulation.   The opportunity to learn from the technical experts, sales executives, and application engineers is integral to the position.
After the cohort program has been successfully completed, each person in this role will be assigned full-time responsibilities in one WFO business group and technology area based on the person's interests aligning with company needs.
This cohort-based program will offer experience in the following areas:
Fundamentals in design, verification, HDLs, synthesis and timing
Embedded software development and HW/SW codesign and co-verification
UNIX , C/C++, and scripting languages such as Perl, TCL, Python
Digital physical design and implementation
Sign-off for timing, IR drop, power analysis, SI analysis
Custom and analog and mixed-signal design
Opportunity to network and participate in fun activities and recent college grad community at Cadence.
Where is this position located?
San Jose, CA
Company Description:
Cadence is a pivotal leader in electronic design, building upon more than 30 years of computational software expertise. The company applies its underlying Intelligent System Design strategy to deliver software, hardware and IP that turn silicon and electronic design concepts into reality.
Cadence customers are the world's most innovative companies, delivering extraordinary electronic products from chips to boards to systems for the most dynamic market applications including consumer, hyperscale computing, 5G communications, automotive, aerospace industrial and health.
At Cadence, we hire and develop leaders and innovators who want to make an impact on the world of technology.
We're doing work that matters. Help us solve what others can't.
The annual salary range for California is $70,000 to $130,000. You may also be eligible to receive incentive compensation: bonus, equity, and benefits. Sales positions generally offer a competitive On Target Earnings (OTE) incentive compensation structure. Please note that the salary range is a guideline and compensation may vary based on factors such as qualifications, skill level, competencies and work location. Our benefits programs include: paid vacation and paid holidays, 401(k) plan with employer match, employee stock purchase plan, a variety of medical, dental and vision plan options, and more.
Share this post via:
---