Application Engineer II – Twin Builder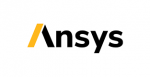 Key Duties and Responsibilities
Lead/Assist in coordinating and executing all technical activities throughout the sales opportunity lifecycle such as technical discovery, product presentations, demonstrations, and evaluations.
Develop and implement holistic system simulation-based workflows by leveraging technologies such as Reduced order models (ROMs), Model based designs, Hybrid analytics, Machine learning, and Digital Twin.
Work with different industry segments and customers to understand their engineering needs and establish system simulation-driven engineering solutions for their virtual product development practices.
Collaborate closely with other Ansys Customer Excellence teams and customers to integrate their multi-fidelity analytical models and/or tools in system-level and platform-based solutions.
Responsible for articulating ANSYS' value proposition which may encompass its entire suite of products; the presentations must affirm the sales message, differentiate ANSYS, and leave a strong and positive impression to audiences which can include senior company executives.
Collaborate with the Ansys product development teams to translate customer requirements into exciting new product features; test new releases of Ansys products on industrial problems.
Support Ansys field and digital marketing teams.
Contribute to consulting services, and conduct introductory and/or intermediate training classes.
Minimum Education/Certification Requirements and Experience
Required education and degree type: BS or MS in Engineering, Physics, or related field.
Required minimum 1 year of professional experience in an engineering software environment.
Demonstrated use of relevant Ansys software (Twin Builder, Electronics Desktop) or knowledge of other commercial Model based design, System simulation, Modelica, 1-D tools, and CAE software packages.
Good hands-on experience in at least one Scripting language like C#/Java, Python, VBScript, etc.
Logical problem-solving, strong interpersonal and communication skills, fluent in writing and speaking English.
Strong interpersonal and communication skills, with the ability to facilitate and conduct webinars and presentations to customers.
Ability to travel domestically up to 25% of the time.
Preferred Qualifications and Skills
MS/MTech degree preferred.
Strong knowledge and understanding of system engineering processes in domains such as Electronics, automotive and heavy manufacturing industries.
Prior experience in implementing systems engineering projects.
Prior experience in pre-sales / post sales / training and support organizations
Experience with Fluid/Structural/Electronics simulation background is an advantage.
Share this post via:
---