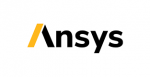 Website ANSYS
Introduction to Ansys
Ansys is US headquartered, Nasdaq listed and world's #1 engineering simulation software company. Using engineering simulation software, our customers can rapidly innovate and easily validate design ideas, predicting the future of transformational products.
Role summary
The Ansys Customer Excellence engages in pre-sales, post-sales, training and consulting activities to simulate complex electromechanical engineering problems for customers using ANSYS software products. As an expert user of Motor-CAD, ANSYS Maxwell software products, the role also supports and trains application engineers and sales representatives in the use of the ANSYS Solution and helps key-customers in the proper usage of other ANSYS products and related software tools in order to improve customers' productivity and satisfaction with ANSYS simulation products.
Key Duties and Responsibilities
Apply advanced engineering expertise and knowledge of Motor (especially traction motor for automotive) and Generator Design/analysis to provide highest level technical support to customers and Channel Partners, ensuring high-quality, timely customer service that results in improved customer satisfaction and productivity.
Own the customer problems, proactively engage with selected accounts to provide comprehensive solutions. Work independently and contribute to all technical activities throughout the sales opportunity lifecycle, interact with customers to understand their business needs, product design needs and engineering design workflows and articulate Ansys' value proposition.
Instruct introductory, intermediate and/or advanced training classes. Scope and deliver professional services for projects which might include collaborative work with other field engineers in the same or different disciplines.
Gather customer requirements and trends to support the improvement of Ansys software and collaborate with the Ansys product development teams to translate customer requirements into new product capabilities. Test new releases on industrial problems.
Participates in internal corporate initiatives to share knowledge and to create best practices, inside the discipline and cross-disciplines.
Develop simulation best practices, solutions, FAQs for knowledge base
Minimum Education/Certification Requirements and Experience
Required education and degree type: Masters or PhD in Electrical/Electronical engineering or related field.
Required minimum years of professional experience in relevant engineering domain: 4 years for Bachelors, 2 years for Masters
Expert-level knowledge of Motor/Generator design
Related knowledge to Motor/Generator design

Control theory, Thermal management, Magnetization / Demagnetization, NVH analysis, ROM (Reduced Order Modeling)

Middle-level knowledge of LF Electromechanical Analysis Experience (Trans, Inductor, WPT, Solenoid, Actuator, Sensor, etc.)
JMAG and other competitor's software use experience would be welcome
Possesses Subject matter expertise in one or more relevant disciplines within Ansys' business that can be leveraged by other Ansys engineers.
Strong interpersonal and communication skills, with the ability to facilitate and conduct webinars and presentations to a variety of audiences.
Ability to lead and work on multiple projects which are complex in nature.
Demonstrated skills in writing and presenting in fluent English.
Ability to travel up to 20% of time.
Preferred Qualifications and Skills
Additional preferred requirements for the specific position being advertised
Use of ANSYS Motor-CAD, Scripting, Maxwell, ANSYS AEDT, Simplorer (Twinbuilder), ICEPAK and related software packages
Knowledge of other commercial ECAE/ECAD software would be a plus
Should be able to work on the phone and computer for an extended period of time
Preferred professional experience in relevant engineering domain of 8 years for Bachelors, 6 years for Masters or 3 years for PhD
Demonstrated ability to understand business requirements and translate these into an execution plan that delivers value and meets business goals.
Ability to interact effectively with senior business, engineering managers and/or C-level executives.
Share this post via:
---