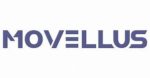 About the role

It is not very often the opportunity comes along to impact the world's most significant AI and SOC projects, but that is exactly what Movellus is doing.  We are looking for a customer-facing application engineer who will engage with customers from pre-sales to post-delivery support to ensure successful integration of Movellus' products. These markets include a variety of data center applications, Edge AI, Networking, FPGA, IoT, and others.
As an Application Engineer, you will:
Promote Movellus product through pre-sales customer presentations and follow-up discovery conversations
Work to understand Application needs for the Maestro Intelligent Clock Network
Delight customers with responsive and professional support, including duplicating customer concerns and interfacing with engineering to develop an efficient solution
Develop reference collateral to demonstrate the value Movellus' products bring to customer designs
Required Education and Experience
BS, MS, or Ph.D. in Electrical Engineering (other degrees will be considered with relevant work experience)
Experience with ASIC design flows including RTL development, synthesis, place-and-route, and physical integration and verification
7+ years related work experience as a digital or system designer or IC-related application engineer
Excellent written and oral communication skills
Experience with customer-facing ticket and support systems
Experience working in a customer-facing role
 Desired 
Working knowledge of AI architectures
Working knowledge of Network-on-Chip (NOC) integration
Working knowledge of Chip interfaces such as Serdes, EIB, BOW, etc
 What are the desired behaviors for Movellus team members?
At Movellus, we are proud to have a set of behaviors that reflect our unique culture and guide our decisions, defining how we work together to defy ordinary and shape extraordinary. These behaviors are assessed as part of the recruitment process: Passion, openness, perseverance, curiosity.
We believe every person in the company should have a passion for what we do and what they do.  With a drive to innovate and improve efficiency, we encourage curiosity. Open collaboration, we are all learning and can learn from each other. Respect for each other, our partners, and our customers.
Must be immediately available to work in the US (Ann Arbor, MI, Austin, TX, or San Jose, CA)
Share this post via:
---