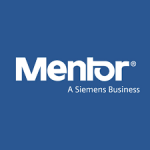 Website Mentor Graphics
Job Description
Mentor, A Siemens Business, is a global technology leader in Electronic Design Automation, providing software and hardware design solutions that help engineers around the world innovate.
Being Applications Engineer (AE) focused on our Design-for-Test (DFT) product line gives you an outstanding opportunity to combine technical depth of circuit design/implementation while contributing, hand in hand with our Account Managers, to the increased deployment of our DFT tools in customer accounts across the region.
You will be actively involved in executing on pre & post sales account strategy as an integral part of the team; and will have the opportunity to learn from the very best technical specialists in the business, as you develop an understanding of how to position our product/solutions to shape sales strategy. Communicate Value Proposition of Mentor's DFT solutions to customers and influence product  direction based on customer needs.
You will also guide technical presentations, demonstrations, evaluations, and benchmarks, develop and maintain ongoing positive relationships with customers and work collaboratively with divisional and marketing teams to ensure mutual success.
We expect you to enjoy managing multiple complex issues concurrently and be very effective at interacting with customers in order to grow our business.
This position interfaces closely with the technical marketing organization and also provides technical feedback to product development teams pertaining to critical issues and recommended enhancements.
Successful applicants will possess the following combination of education and experience:
Bachelors/Master's degree in Electrical Engineering or closely related field.
Digital design know how. Knowledge of design, simulation, verification of ASIC/VLSI circuits and  systems, design verification and product test.
Good understanding of Design for Test structures/methodologies such as Memory BIST, LogicBIST, Boundary Scan…
Interpersonal:
Strong oral, written communication and presentation skills in English
Exposure to sales and applications engineering environment is a plus
Self-motivated, results-oriented, and strong problem solving skills.
This position is based in Israel (Herzliya) and involves travel (national & international).
We are an equal opportunities employer and do not discriminate unlawfully on the grounds of age, disability, gender assignment, marriage and civil partnership, pregnancy and maternity, race, religion or belief, sex, sexual orientation or trade union membership.
Organization: Digital Industries
Company: Mentor Graphics (Israel) Limited
Experience Level: Experienced Professional
Job Type: Full-time