Application Development & Test – R&D Internship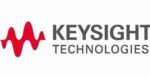 Website Keysight EDA
Keysight Technologies, Inc. (NYSE: KEYS) is a leading technology company that helps enterprises, service providers and governments accelerate innovation to connect and secure the world. Keysight's solutions optimize networks and bring electronic products to market faster and at a lower cost with offerings from design simulation, to prototype validation, to manufacturing test, to optimization in networks and cloud environments. Customers span the worldwide communications ecosystem, aerospace and defense, automotive, energy, semiconductor and general electronics end markets. Keysight generated revenues of $4.2B in fiscal year 2020.
Intern position to work with R&D teams developing and testing Keysight 5G solutions and applications for protocol and RF testing. Task during the internship would be:
Learn about technology basics, C#, WPF / XAML.
Contribute to the development / verification of a C# based Windows Application used to control an RF measurement instrument.
You will have the opportunity to contribute to the development and verification of a Windows application that controls a 5G mobile communication test system for a company that is a market leader in delivering innovative technologies, solutions and services to wide range of customers in communications and electronics. The main responsibility for this position is:
Collaborate in development/verification of network emulator protocol / application functionality (using C# and/or Python).
We have 10 vacancies available, all of them in Malaga 
Bachelor or Master Degree or University Degree or equivalent on Computer Science or Telecommunications Engineering.
Programming / scripting experience (specially in C# / .Net, C++ or Python).
Good level of English.
Familiarity with open source development (having participated and collaborated with an open source project would be a big plus).
Familiarity with 3GPP standards (2G, 3G, 4G or 5G) and digital communication technologies (this would be a bonus but is not a requirement)
Good teamworking and communication skills.
Share this post via:
---