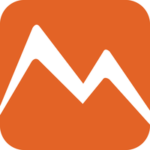 Website Moortec
Reporting to: Engineer Manager
Based: Flexible
About The Role:
As part of the expanding engineering team, this role will involve designing, simulating and verifying full custom analog and mixed-signal circuits and IP blocks, on some of the most advanced semiconductor nodes available.
Essential Skills:
• 3+ years of experience in analog/mixed-signal IC design.
• Proven track record of working within a team delivering on schedule.
• Degree (or equivalent qualification) in electronic engineering.
• Awareness of full custom layout techniques.
• Good communication and interpersonal skills.
Desired:
• Knowledge of Cadence tools is highly desirable.
• Familiarity with mixed—signal simulation flows
Continuous Professional Development:
With the support and direction of the company, we actively encourage and expect all team members to continually develop the technical skills, competencies and experience in order to meet the current and future
needs of the business.
Responsibilities and Duties:
• Design, simulate and verify analog block designs.
• Involvement in full analog IC design flow including specification, feasibility, design, simulation, and documentation.
• Working with physical design engineers to ensure design objectives are met.
• Analysis of silicon data.
Salary & Benefits:
• Competitive salary
• Supportive career development
• Flexible working
• Company events
• Regular pay reviews
• Company bonus scheme
• 28 days holiday + bank holidays (UK)
• Company pension scheme
• Life assurance cover
• HealthShield cash plan (UK)
• Gym Membership (UK)
• Access to company share scheme
Apply for job
To view the job application please visit moortec.com.