Analog and Mixed-Signal ASIC / MMIC Design Engineer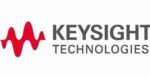 Website Keysight EDA
Overview
Keysight is on the forefront of technology innovation, delivering breakthroughs and trusted insights to the world's visionaries and innovators in electronic design, simulation, prototyping, test, manufacturing, and optimization. Our ~15,000 employees create world-class solutions in communications, 5G, automotive, energy, quantum, aerospace, defense, and semiconductor markets for customers in over 100 countries. Our technical solutions – and our methods for creating them – help connect and secure the world. Learn more about what we do and how we do it.
Our powerful culture has led to us being independently recognized on Fortune 100's Best Companies List and we are "Great Place to Work" Certified. We're driven, collaborative, ethical, and curious, and we value all ideas, especially bold ones. And our culture extends far beyond our own walls. Our corporate social responsibility efforts support our communities, nurture the next generation of engineers, and promote environmental sustainability.
At Keysight, Inclusion, Equity & Diversity is an integral part of our core values. We believe that when people feel a sense of belonging, they can be more creative, innovative, and thrive at all points in their careers. We believe everyone should be respected in the workplace and in their communities regardless of race, color, age, gender, sexual orientation, gender identity and expression, ethnicity, religion, disability, veteran status, national origin, or any protected class. We continuously challenge ourselves to grow in our understanding of inclusion by engaging in a wide variety of diversity programs, initiatives, employee network groups and mentoring/development. This is Keysight – People and Culture – YouTube
Responsibilities
Analog and Mixed-Signal (BiCMOS) ASIC / MMIC Design Engineer
This job will be part of Keysight Labs, which helps Keysight be first to market, focusing on top opportunities and market trends that address unmet needs. Keysight Laboratories is focusing on the development of state-of-the-art analog and mixed-signal application specific integrated circuits (ASICs), and monolithic millimeter-wave integrated circuits (MMICs) and subsystems that provide Keysight's test and measurement products with a competitive advantage in performance and cost.
As an Analog and Mixed-Signal (BiCMOS) ASIC / MMIC Design Engineer at Keysight Technologies, you will apply your IC design knowledge and experience to design Analog and Mixed-Signal ASICs and MMICs that enable Keysight's next generation of measurement/test equipment.  To identify what ICs are needed in current and future Keysight instruments you will be involved in system-level analysis to identify the needed IC performance with respect to the overall system requirements.
Ideally this role will be based in Colorado Springs, CO, where the majority of team is located. But we will consider the Santa Rosa, or Santa Clara, CA locations, where we have other team members.
Qualifications
• Education: BS, MS or PhD in Electrical Engineering, with thesis work (PhD or MS) on mixed-signal IC design preferred
• 3+ years of substantial experience in high-speed analog and/or mixed-signal ASIC and/or MMIC design using advanced semiconductor processes
• Will consider new PhD/MS graduates with specific course work and training in analog and/or mixed-signal ASIC and/or MMIC design using advanced semiconductor processes
• Strong background in analog and RF circuit design, and bipolar transistor design
• Strong understanding of fundamentals in microwave engineering
• Strong understanding of signal integrity and EM issues
• Solid understanding of the underlying devices and their parasitics, enabling creative design to push circuit limits
• Working knowledge of various circuit topologies including amplifier, mixer, and filter circuits
• Knowledge of efficient techniques for design, simulation, and layout of integrated circuits
• Experience with schematic capture, simulation and layout tools
• Experience in using the following tools is a plus: ADS, Momentum, EMPro, SystemVue, Cadence
• Experience in system level analysis
• Experience in PCB (board-level) design is a plus
• Experience with device modelling, thermal design, and IC package design are a plus
• Ability to perform hands-on measurements using state-of-the-art test and measurement equipment and techniques
• Ability to troubleshoot, "dig deep", and drive to root cause on difficult problems
• Excellent interpersonal, problem solving, and communication skills to work in dynamic environment as part of multiple teams working on multiple projects
• Demonstrated ability to work well in a team environment and experience in a design team, including the ability to communicate well, and collaborate cross-functionally with a team-oriented mindset
• Must be highly self-motivated to accomplish all the tasks required to meet aggressive product development schedules and world class manufacturing expectations
• Demonstrated ability to document and effectively present results
This position requires access to certain goods, software, technology, or technical data subject to U.S. export control laws and regulations. Under these laws and regulations, U.S. persons (which includes U.S. citizens, U.S. nationals, lawful permanent residents, refugees, and asylees) working for Keysight can access export-controlled items without authorization from the U.S. government. For any individual who is not a U.S. person, Keysight may need authorization from the U.S. Department of State, U.S. Department of Commerce, or other appropriate federal agency before the individual can access export-controlled items. Employment in this position for non-U.S. persons is contingent on Keysight's ability to obtain any required government authorizations.
Share this post via:
---