Algorithms / Signal processing Team Leader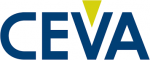 Website CEVA
Description
Are you interested in leading research and development of the cutting-edge digital communication technologies? Then this is the right job for you!
Within the Wireless IOT business unit, CEVA is offering you to lead an agile Algorithms team working on the evolution of Wi-Fi and Bluetooth.
Including, the next Wi-Fi 7 generation, advanced MIMO-OFDMA and MU technologies, Bluetooth LE localization with HADM/Channel Sounding and more.
As an Algorithms Team Leader you will work closely with our HW and SW teams, Architects and RF team.
Responsibilities:
Leading a small team of top notch researchers
Develop advanced algorithms for transceiver synchronization and demodulation (such as AGC, time and frequency synchronization, channel estimation, clock/frequency offset compensation, equalization/MIMO detection, channel decoding, Etc.)
Algorithm performance analysis of using system simulations
Fixed-point specifications for RTL or DSP implementations
Bit and cycle accurate modelling
Provide tight support to the implementation and testing teams
Study and track the latest developments in the standards
Requirements
Engineer or PhD preferred in Signal Processing with :
Strong technical leadership capabilities
Experience as a team leader or technical leader in the field of signal processing / Algorithms
Strong background in signal processing and digital Wireless Communications, System Modelling and Algorithm design
Experienced in Matlab and C modeling including fixed-point specification and bit-accurate modelling
Good knowledge of MIMO-OFDM and/or other wireless radio technologies
Previous experience with Wi-Fi, Bluetooth, Cellular or UWB technologies is a plus.
English and French languages have to be fluent.
Team Player with great communication skills
Flexibility and innovation thinking
Fully authorized to work in France, and especially in the Alpes Maritimes
Share this post via:
---