AI/ML Research Engineer for SPICE Modeling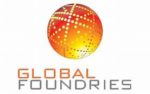 Website GlobalFoundries
About GlobalFoundries:
GlobalFoundries is a leading full-service semiconductor foundry providing a unique combination of design, development, and fabrication services to some of the world's most inspired technology companies. With a global manufacturing footprint spanning three continents, GlobalFoundries makes possible the technologies and systems that transform industries and give customers the power to shape their markets. For more information, visit www.gf.com.
Summary of Role:
The candidate for this position will support the development of machine learning and data analytic flows for efficient semiconductor devices and circuits model generation, reporting to the Worldwide Spice Modeling Group in Design Enablement.
Essential Responsibilities Include:
Work with semiconductor device compact modeling experts to develop, deploy, evaluate, and improve Machine Learning data analytics and supervised and unsupervised machine learning flows for efficient Device Model generation and data mining.  Below are required skills:
Fluent in coding in programming languages (one or more of Python, R, Java, Scala, etc.) and familiarity with analytic packages like scipy, numpy, pandas, matplotlib
In-depth hands-on experience in successfully applying machine learning to real-world problems
Strong knowledge of Machine and Deep Learning frameworks: SciKitLearn, Keras, Tensorflow, PyTorch, etc
Enthusiastic collaborator and effective communicator
Self-driven and able to take ownership of assignments and work independently
Strong written and oral communications skills
Team player; able to succeed in a dynamic, fast paced environment.
Demonstrate an intellectual curiosity to unlock hidden information in big semiconductor data, to provide better technology solutions for a better world
This position can be Remote or located at any of our locations: Malta, NY, Burlington VT, Austin, TX, Santa Clara, CA.
Other Responsibilities:
Perform all activities in a safe and responsible manner and support all Environmental, Health, Safety & Security requirements and programs
Required Qualifications:
B.S.  with 7+ years of relevant experience, or
M.S. with 5+ years of relevant experience, or
Ph.D with 2+ years of relevant experience
Preferred Qualifications:
Familiarity and experience with semiconductor processing, chip design, and EDA tools is not required, but would be advantageous to have
Proficiency in database technologies
Experience with a multitude of machine learning methods such as multiple linear regression, advanced neural network, support vector machines, logistic regression, boosting, decision trees, clustering, HMMs etc
Background in mathematical foundations for data discovery such as statistical inference and techniques for dimensionality reduction.
Share this post via:
---