Aerospace Systems Engineer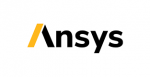 Website ANSYS
Summary / Role Purpose
Join the Ansys Customer Excellence team to partner with our customers to engineer what's ahead, solve their real-world engineering problems, deploy Ansys software in their design workflows, and grow Ansys' business. As a competent user of Ansys products, you will use engineering knowledge to provide technical pre-sales support, perform professional services, and help translate customer requirements into exciting new product features. A Technical Support Engineer becomes an expert in applying Ansys' software for addressing some of the most challenging Digital Mission Engineering problems across the aerospace and defense industry.
Based out of Ansys Goverment Initiatives (AGI) Headquarters in Exton, PA, the Technical Support Engineer operates as part a dynamic team of engineers, software developers and business professionals who assist Ansys customers in performing analyses, solving problems, and integrating and deploying custom software solutions.  This role focuses primarily on the Digital Mission Engineering products offered through Ansys, specifically Systems Tool Kit (STK), Test and Evaluation Tool Kit (TETK) and Orbit Determination Tool Kit (ODTK).
Currently, Ansys is searching for experienced candidates with a desire to make a meaningful contribution to the aerospace and defense community and who have the technical and interpersonal skills required to do so in our fast-paced work environment.
This position is not eligible for immigration sponsorship.
Key Duties and Responsibilities
Developing product expertise in the DME family of products (STK, TETK and ODTK)
Providing technical assistance, best-practice education and problem-solving support for a wide range of technically challenging aerospace and defense applications
Working on-site with customers to implement software best practices and address real-world problems
Presenting/documenting analysis results
Programming user interfaces, automation scripts and integration code in support of customer applications
Collaborate closely with other Ansys Customer Excellence teams and customers to integrate their multi-fidelity analytical models and/or tools in system-level and platform-based solutions
Operate as part of a dynamic team of engineers, software developers and business professionals to assist customers in performing analyses, solving problems, and integrating and deploying custom solutions
Collaborate with the Ansys product development teams to translate customer requirements into exciting new product features; test new releases of Ansys products on industrial problems
Support Ansys field and digital marketing
Contribute to consulting services, conduct introductory training classes
Minimum Education/Certification Requirements and Experience
BS in an engineering or scientific discipline, preferably with knowledge of aerospace and aerospace sciences, MS preferred.
3+ years' prior work experience in the aerospace industry is desirable
Demonstrated ability in technical problem solving is mandatory
Strong oral and written communication skills are required
Demonstrated leadership skills
Working knowledge or experience with STK and ODTK is desirable
Scripting Experience in MATLAB, Python, or other scripting languages
Programming experience in C, C++, C#, or Java
Capable of self-management and responsibly executing multiple tasks in accordance with priorities and deadlines
Strong organizational and time management skills, possesses a sense of urgency
Projects a professional image and demonstrates business acumen, driven to succeed
TS/SCI Clearances are highly desirable
Preferred Qualifications and Skills
Preferred education and years of professional experience in an engineering software environment: BS+ 2, or MS+0
Ability to travel domestically up to 50% of time
Share this post via:
---