Adopting ATSC 3.0 Broadcasting Standards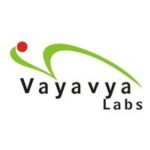 Website Vayavya Labs
Experience: 4 to 6yr
Job Brief:
Significant efforts and initiatives are being taken to help customers worldwide to adopt the ATSC 3.0 Broadcasting Standards.
Vayavya Labs is working with an industry leader who is at the forefront of this movement.
Job Description:
You will be responsible for the development of features of the ATSC 3.0 broadcast standard on a custom SDR (Software-defined radio) chip and also will be responsible for supporting the customers of this SDR chip.
Key Technical Skills:
Excellent C Programming skills
Excellent in device drivers such as I2C, SPI, UART in bare metal environment
Exposure to CPU architecture such as ARM, Intel, ARC
Excellent in board bring-up
Proficeincy in debugging in both SW and HW
Familiarity with ATSC 3.0 broadcast standards (Good to have)
Familiarity with L1 and L2 data processing (Good to have)
Key Non-Technical Skills:
Self-managed and ability to learn and adapt
Eager to take on new challenging work
Strong analytical and problem-solving skills
Excellent verbal and written communication skills (Good to have)
Experience of interacting with Customers (Good to have)
Vayavya Labs is a growing Embedded software Tools & Services firm. The firm is known for its technology & R&D initiatives to differentiate from the competition. With 12 patents in the field of Embedded software, Automation Tools, Domain-Specific Languages, Compiler Tech we are also driving industry standards to realize Software-Driven Verification to solve complex problems of EDA, ESL and Semiconductor domain.
We are building a team that will be responsible for building products that will be shipped to customers across the globe.
If you are interested in the role please email your resumes to career@vayavyalabs.com, specifying "Broadcast Development" in the subject line. This is an immediate requirement and we are looking for someone who can join us quickly.
Share this post via:
---