Account Technology Specialist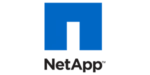 Website NetApp
NetApp is a Global Leader in cloud led, data centric, software company, enabling customers to take advantage of best of both worlds, Private and Public Clouds. Our Mantra is to ensure customer's data is always on, always available and easily consumed. To help our customers to Modernize their IT and deliver a seamless Hybrid Multicloud experience, we are looking for Presales Account Technology Specalist (ATS) where the person shall provide Technical expertise to solve customers data management challenges in hybrid multi-cloud through NetApp portfolio and products and services.
As an Account Technology Specialist (ATS) in NetApp's Sales function, the person will be responsible for providing pre-sales support for selling NetApp's Products & Services to existing and potential customers. It is expected that the person will use technical and relationship building skills in working with hyperscaler cloud organizations like AWS, Azure and Google, partner ecosystems and internal sales to ensure that optimum hybrid cloud solutions are proposed to the customers.
The Account Technology Specialist is required to have a deep understanding of end-to-end Hybrid Cloud operations of the customer and work as a consultant  in identifying key business challenges and position the right technology solutions and data management solution/service to address those business challenges. The Account Technology Specialist shall also work on long-term strategies to improve customer business operations through NetApp's portfolio of innovation.
The Account Technology Specialist will be part of the Presales Organization and will work closely with the Sales Manager / Sales  Director for the assigned Territory.

The responsibilities include:
• Primarily shall provide technical expertise to solve customer business challenges through creative use  of NetApp Hybrid Cloud portfolio and solutions..
• Shall work with the sales team, partner and distributor ecosystem to create and progress sales opportunities for NetApp in the assigned market territory.
• Shall utilize deep product knowledge to provide technical expertise to sales staff and the customer through product and solution presentations, and demonstrations.
• Conduct Proof of Concept for customers to test specific functionality /application.
• Assist the sales staff in assessing potential application of company products to meet customer needs and may prepare detailed product specifications for the development and implementation of customer products/applications/solutions.
• Shall create detailed design and implementation specifications for complex products/applications/solutions.
• Shall provide consultation to prospective users and/or product capability assessment and validation.
• Shall work with the relevant internal teams to address the market and customer opportunities
• Shall work with the Professional services, Support and Global support delivery teams to address any customer issues and escalations related to NetApp Products and solutions.
• Shall work with the Partners, Alliances and the necessary ecosystem to stitch a comprehensive solution to customers.
• Shall be the Trusted Advisor to a set of strategic customers in the assigned territory.
• The Account Technology Specialist role reports in to the SE Manager / Director for India and SARRC region.

Job Requirements
• Public Cloud environments like AWS / Azure / GCP, Storage and data management solutions expertise.
• Experience working in a high engagement customer facing presales role in Mumbai/ West Territory.
• Strong expertise in Technical Pre-Sales.
• Excellent written, presentation and verbal communication skills.
• Good interpersonal communication and customer service skills are needed in order work successfully with prospects, customers, and cross functional teams to meet performance goals.
• Account management and project management skills.
• Strong aptitude for learning new technologies and understanding how to utilize them in a customer facing environment.
• Ability to follow standard engineering principles and practices.
• Creative approach to problem solving.
• Travel to the prospective customer's sites & locations as necessary
• Hybrid cloud solution expertise and cloud certifications would be an added advantage.
• Prior working experience with AWS/Google Cloud/Azure as a partner or customer will be an added advantage.
Typically requires a minimum of 8 years of related experience with a Bachelor's degree; or 6 years and a Master's degree; or a PhD with 3 years' experience; or equivalent experience.
Share this post via:
---