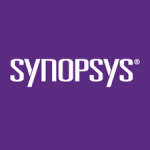 Website Synopsys
In this role, the Account Program Manager acts as a Directly Responsible Individual representing Synopsys to our targeted customers and drive internal development teams to deliver on customer commitments, goals and targets. The Account Program Manager acts as the focal point of contact on several key engagements to manage external and internal communications between cross-functional teams spanning geographical and organizational boundaries. Proactively identifies and escalates issues; drives problems to resolution; identifies and manages risk, scopes deliverables for key programs and customers, and successfully ensures execution of these programs against established commitments.
This customer focused Account Program Manager must have a background and proven track record in program/project management in an engineering setting. The candidate must be able to organize interdepartmental activities ensuring completion of the project/program on schedule and with high quality. The applicant must be able to manage multiple projects, recognize and mitigate risks, and work proactively on contingency plans. The candidate must be process-oriented with an emphasis on clear and concise communication. Will work cross-functionally with internal development teams (Sales, Marketing, Field Application Engineers, and R&D) having exposure and visibility on a global scale throughout the organization.
Key Qualifications:
BS in CS/EE with 6+ years of experience, or MS in CS/EE
Strong essential skills including:
Co-ordinate amongst multiple stakeholders with varying needs
Drives problem resolution through data-driven, conscious decision making
Helps teams manage risk and scope-change from concept to delivery
Identifies needed resources to achieve timely deliverables
Provides periodic project reports to management
Identifies and escalates issues to appropriate levels
Remains calm and composed under high pressure situations
Promotes, implements, and improves team, cross-functional and cross-departmental business and engineering processes and practices.
A quick learner with ability to adapt to changing environments
Basic understanding of chip design and design verification methodologies
Strong verbal and written presentation/communication and organization skills
Able to travel on occasion for short periods of time, and occasionally work on-site at customer premises as required (as global situations permit).
Pleasant personality with good customer interface and communication skills
Preferred Experience:
Coordinator of departmental or cross-functional teams' delivery of a product/service
Experience scoping and developing project plans
Experience with successful customer communications including internal and external customers
Candidate having some technical design implementation experience highly desired
Ability to understand technical tradeoffs and provide guidance to teams and customers with minimal supervision
Previous experience in a customer facing role (Field Application Engineer, etc) is also highly desirable
The Go-To-Market Group is focused on selling our complete portfolio of EDA software, market-leading IP, and differentiated systems solutions combined with AI and Cloud offerings. Our culture is anchored on the relentless focus on Customer Success powered by a data-driven 'Operating System'.
Share this post via:
---