Account payable team lead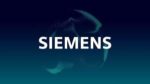 Website Siemens EDA
Mission / Position Headline:
The Accounts Payable Team lead role is responsible for the end to end transactional processes related to Accounts Payable functions. Responsible for month-end closing activities, including adherence to timelines, accuracy of payables balances and ledger postings. This position requires accounts payable and full understanding of the P2P process experience in a shared service environment, proficiency in SAP, MS Word and Excel, and the ability to work cross-functionally in a dynamic, fast-paced environment
Areas of Responsibility:
Lead the team of account payable (AP) operation functions
Good understanding of basic accounting (e.g. booking entries, nature of assets and liabilities) and account payable principles.
Good background in operations, Processes accounts payable invoice matching and verifying with purchase orders, non-purchase order, delivery order/goods receipts.
Basic understanding of VAT and withholding tax (e.g. tax rate, criteria of claimable and unclaimable, utilization of tax benefit, ownership), tax invoice (e.g. requirement of full tax invoice)
Ensure accounts payable invoice and expenses claims are accurate, properly coded and approved by relevant cost center approver.
Partially coordinate with payment team for payments to vendors, ensure cheques is issue in time and in line with Corporate Policy and processes.
Clear and reconcile unallocated payments
Ensures completeness of balance sheet schedule every month include reconciliation of payments, prepare analysis of accounts, monitor accounts to ensure payments are up to date.
 Ensure that the AP function is operating in an efficient and effective manner meeting the company's objectives and key performance indicators
Research and resolve operation issue such as : discrepancy of booking class, tax expiration
Prepare journal voucher (if required), ensure timely closing of AP
Liaise with internal and external, other divisions, bankers, and vendors on payment related matters
High level of accuracy and attention to detail
Support projects on:
End-to-end P2P Process Improvement, standardization on invoice processing and payment.
AP Automation project to reduce manual inputs and intervention for AP invoice posting.
Identify opportunities to optimize processes and eliminate process inefficiencies and redundancies.
Documentation of workflow and work instructions on new process upon implementation.
Review policies and procedures to propose best practices to standardize and enhance internal control safeguards and compliance
Other ad-hoc duties as required and/or assigned.
Experience/Requirements:
A Bachelor's degree from business, accounting, finance.
Minimum of 2 years experiences in accounting /finance fields.
Thorough knowledge of basic accounting procedures.
Proficient in Excel, Word and outlook.
Good knowledge of ERP systems e.g. SAP.
Good command both thai and English.
Able to work independent, under pressure, and be a team player.
Well organized, time management and attention to detail with multi-tasking skills.
Excellent interpersonal skills, Flexible, positive attitude and change management mindset.
Share this post via:
---