Account Manager Technical PreSales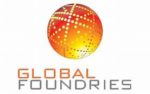 Website GlobalFoundries
About GLOBALFOUNDRIES
GlobalFoundries is a leading full-service semiconductor foundry providing a unique combination of design, development, and fabrication services to some of the world's most inspired technology companies. With a global manufacturing footprint spanning three continents, GlobalFoundries makes possible the technologies and systems that transform industries and give customers the power to shape their markets. For more information, visit www.gf.com.
Introduction
The GLOBALFOUNDRIES Technical Pre-sales (TPS) team is responsible for providing Technology platform recommendation, Technical communication support before design win stage to our customers. Help customer to select the right platform according to the end market and product requirements on our advanced CMOS/Mature CMOS/RF platform and derivative technologies. TPS supporting includes technology promotion, answering questions about technology selection, technical meeting arrangement, hunting for opportunities, coordinating AE, BU,DE and internal teams to build solutions, understanding new customer product requirements and being technical leader to close design wins.  TPS is partner with account manager to discover opportunities at early stage and identify the competition situation, initiating internal meeting to finalize solutions and leading to close the technical gaps to win customers.
Active thinking, Strong responsibility and ownership, Problem solving, positive attitude, team work and personal communication skills are necessary. This position offers direct customer interaction.
Your Job:
Serve as the lead customer-facing Technical Sales with focus on the GLOBALFOUNDRIES mature and advance node platform specializing digital implementation with sign off.
Responsible for aligning customer mature and advance node design enablement requirements specializing digital implementation with sign off to achieve design win and tape out targets.
Serve as single technical interface to customer and coordinate all technical sales interaction
Develop customized technical presentations and proposals to assist customers in the evaluation of our solutions
Offer most credible representation of strengths and weaknesses of the GLOBALFOUNDRIES technology (internally & externally)
Formulate customer requirements and promote a compelling GLOBALFOUNDRIES design solution with our enablement (PDK) and convey our value proposition
Identify and propose solutions to gaps and bottlenecks in the GLOBALFOUNDRIES PDK to meet customer requirements
Collaborate and leverage GLOBALFOUNDRIES product marketing/design solutions/technology development teams, and provide real time customer feedback
Understand competitive design/technology/product landscape including emerging technology trends and competitive threats
Continuously learn about the customer and product, developing relationships, gathering intelligence, uncovering new opportunities
Ensure that issues/obstacles/questions to a design win are resolved either directly or by engaging internal experts
Gather, summarize, and drive team to close the technical gaps in our offerings that result in design win losses and/or misses in new revenue opportunities
Partner with account and sales managers, working to ensure a smooth post-design win transition to Field Technical Support and Customer Engineering teams
Understand customer's requirement and knows how to translate to foundry solutions
Meet design win, tape out, revenue and MPW goals
Required Qualifications:
Bachelor's or master's degree in EE with minimum 3 – 5yrs in semiconductors Design and/or EDA experience
Established technical expert with proven track record in process design enablement with PDK
Excellent communication skills with proven track record of customer engagement and solution provider
Digital / Analog Mixed Signal IC product design and design enablement experience leadership required.
Strong analytical, technical, and project management skills
Direct foundry experience highly desirable
Travel requirements: 25%
Preferred Qualifications:
English speaking, communication skills
Foundry integration/TD experience preferred
SoC product integration/design experiences preferred.
Analog Mixed Signal IC product design and design enablement experience preferred.
Share this post via:
---