3D Modeling Support Engineer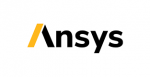 Summary / Role Purpose
Join the Ansys Customer Excellence team to partner with our customers to engineer what's ahead, solve their real-world 3D modeling problems, deploy Ansys software in their design workflows, and grow Ansys' business.  A 3D Modeling Support Engineer becomes an expert in integrating CAD and 3D models into Digital Mission Engineering workflows, solving some of the most challenging problems in the aerospace and defense industry.
Based out of the Ansys Government Initiative (AGI) office in Exton, PA, the 3D Modeling Support Engineer is responsible for assisting our customers and our products team with the creation and modification of 3D models for use in the STK application.
STK is used for land, sea air and space applications across a broad scope of industries (aerospace, defense, autonomous vehicle design and operation, communications analysis, etc.).  The 3D models used in STK are much more than visual representations, they are used for detailed mission analysis workflows including sensor obscuration, solar panel power collection analysis, antenna/sensor placement and more.
A successful 3D Modelling Support Engineer will be able to create technically accurate, detailed models with an understanding the level of fidelity required by each customer use case and an ability to adapt the model features to meet those needs.  They will demonstrate a willingness to learn new things; as 3D modeling technology and tools change, Ansys will stay at the leading edge of industry capabilities.  STK also employs many unique capabilities within our 3D models, including articulations, solar power computations, pointing vectors and more that will require creativity and problem solving to implement.  It is also very important to have a strong dedication to our customer's mission, as it drives everything we do.  Finally, as a customer facing role, it requires strong communication skills, patience and an ability to teach complex concepts.
Key Duties and Responsibilities
Working with STK customers to support their usage of Blender, Modo, SpaceClaim, Discovery and/or other industry standard 3D modeling or CAD tools to create and modify models.
Building, converting or modifying models directly for customers to use in STK.
Identifying/discovering new models that should be included in the STK application installation as well as building or converting those models to the appropriate STK compatible format.
Working across Ansys business units to collaborate on constructing and converting CAD and 3D geometry for compatibility across multiple products
Minimum Education / Certification Requirements and Experience
BS in an engineering or scientific discipline preferred, ideally with knowledge of the aerospace and defense industry
Strong familiarity with the glTF file formats
Experience with glTF authoring tools such as Blender, Modo, and/or Lightwave.
Experience converting and "cleaning up" CAD models.
Some familiarity with Physically Based Rendering (PBR) and/or Adobe Substance Painter
Working knowledge or experience with STK is desirable
Demonstrated ability in technical problem solving is mandatory
Strong oral and written communication skills are required
Demonstrated leadership skills
Capable of self-management and responsibly executing multiple tasks in accordance with priorities and deadlines
Strong organizational and time management skills, possesses a sense of urgency
Projects a professional image and demonstrates business acumen, driven to succeed
Share this post via:
---