Full Time
Applications have closed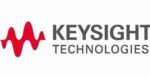 Overview
Keysight is on the forefront of technology innovation, delivering breakthroughs and trusted insights to the world's visionaries and innovators in electronic design, simulation, prototyping, test, manufacturing, and optimization. Our ~15,000 employees create world-class solutions in communications, 5G, automotive, energy, quantum, aerospace, defense, and semiconductor markets for customers in over 100 countries. Our technical solutions – and our methods for creating them – help connect and secure the world. Learn more about what we do and how we do it.
Our powerful culture has led to us being independently recognized on Fortune 100's Best Companies List and we are "Great Place to Work" Certified. We're driven, collaborative, ethical, and curious, and we value all ideas, especially bold ones. And our culture extends far beyond our own walls. Our corporate social responsibility efforts support our communities, nurture the next generation of engineers, and promote environmental sustainability.
Responsibilities
Keysight Technologies has an exciting job opportunity for an ASIC DFT/Test Engineer. This position involves developing and testing leading edge ASICs, including some of the world's fastest DACs and ADCs, that make it possible for Keysight to create and deliver new measurement products. This position is based in Colorado Springs, Colorado, which is ranked as one of the most desirable place to live by U.S. News & World Report.
Job Introduction:
We are seeking a highly motivated and skilled ASIC DFT (Design-For-Test) / Test Engineer to join our team. As an ASIC DFT/Test Engineer, you will be responsible for designing and implementing testability features within Keysight ASICs, developing and executing test plans, designing test circuits, and performing electrical testing on our advanced ASIC designs to ensure quality and functionality.
Your background in electrical engineering, combined with your strong problem-solving and analytical skills, will contribute to the success of our cutting-edge ASICs.
Primary Role:
Design for Test (DFT): Collaborating with ASIC design engineers to incorporate testability features into the chip design. This includes integrating test structures and circuits that facilitate efficient testing and debugging, such as scan chains, boundary scan (JTAG) logic, built-in self-test (BIST) modules, and test access mechanisms.
Test Methodology and Strategy: Developing test methodologies and strategies for validating the ASIC. This involves analyzing chip specifications, understanding functional requirements, and designing appropriate test techniques and methodologies to ensure comprehensive coverage of the chip's functionality.
Test Pattern Development: Creating test patterns or vectors that can be applied to the chip during the testing process. These test patterns are designed to stimulate various parts of the chip and exercise different functionalities, aiming to detect potential defects or faults.
Hardware Development: Developing hardware for package and wafer test systems, utilizing the Advantest 93K test platform; Create schematic captures of PCB boards and working with vendors throughout the layout and fabrication process.
Test Program Development: Writing test programs or scripts for characterization and production testing.
Test Execution and Debugging: Executing the developed test programs on the ASIC chips and analyzing the test results. The engineer identifies and isolates any failures or issues, working closely with design engineers to debug and resolve problems.
Test Coverage Analysis: Assessing the effectiveness and coverage of the developed test strategies and patterns, evaluating the quality and thoroughness of the testing process and identifies any gaps or areas of improvement in test coverage.
Fault Diagnosis and Failure Analysis: Investigating and diagnosing failures or defects found during testing. The engineer utilizes various diagnostic techniques and tools to analyze the root causes of failures and provides recommendations for corrective actions.
Design Verification Support: Assisting in the verification of the ASIC chip design by developing and executing specific test cases or simulations to validate the functionality and performance of the design.
Collaboration and Communication: Collaborating with cross-functional teams, including design engineers, product managers, and test managers, to ensure effective communication and coordination throughout the testing and development lifecycle. You will participate in design reviews, test strategy discussions, and project meetings to align testing efforts with project goals.
Qualifications
Bachelor's degree in Electrical Engineering or related field (minimum requirement)
2-4+ years of experience in ASIC testing or related roles
Knowledge of ATE (Automatic Test Equipment) systems and hardware (strongly preferred)
Strong understanding of digital and analog circuitry
Experience in developing and debugging test programs on LINUX systems using industry-standard languages (e.g., C++, Verilog, VHDL, or similar development environment)
Familiarity with lab equipment such as oscilloscopes, logic analyzers, and power supplies
Strong analytical skills to decode test data and troubleshoot issues
Aptitude for puzzles, challenges, and problem-solving
Ability to effectively work in a team and independently
Preferred candidates will have:
Experience with Advantest 93K ATE Tester
Experience with ASIC design verification methodologies and tools (e.g., UVM, SystemVerilog)
Familiarity with ASIC design and test methodologies
Experience with DFT tools such as Tessent
Perks and Benefits:
A dynamic and supportive work environment that encourages creativity and growth
Opportunities to learn from experienced industry professionals
Engage in cutting-edge projects
Access to state-of-the-art facilities and equipment
Competitive compensation package – Because your skills deserve recognition
A chance to make an impact on the future of technology and leave your mark in the digital universe
On-campus benefits include: 18-hole disc golf course, softball field, pickleball / basketball court, volleyball court, gym and more
Living in the Colorado Springs, CO area – a gateway to outdoor amenities, including, hiking, climbing, camping, lots of sun and more
Are you ready to unlock the secrets of ASICs and help shape the ASIC world using your talents? Join us on this thrilling adventure as an ASIC DFT/Test Engineer. Submit your application today, and let's embark on a journey where puzzles are solved, challenges are conquered, and innovation knows no bounds.
The level of role will be based on applicable experience, education and skills; Most offers will be between the minimum and the midpoint of the Salary Range listed below.
Colorado pay range: MIN $84,060- MAX $140,100
Note: For other locations, pay ranges will vary by region
This role is eligible for Keysight Results Bonus Program
US Employees may be eligible for the following benefits:
Medical, dental and vision
Health Savings Account
Health Care and Dependent Care Flexible Spending Accounts
Life, Accident, Disability insurance
Business Travel Accident and Business Travel Health
401(k) Plan
Flexible Time Off, Paid Holidays
Paid Family Leave
Discounts, Perks
Tuition Reimbursement
Adoption Assistance
ESPP (Employee Stock Purchase Plan)
Share this post via:
---