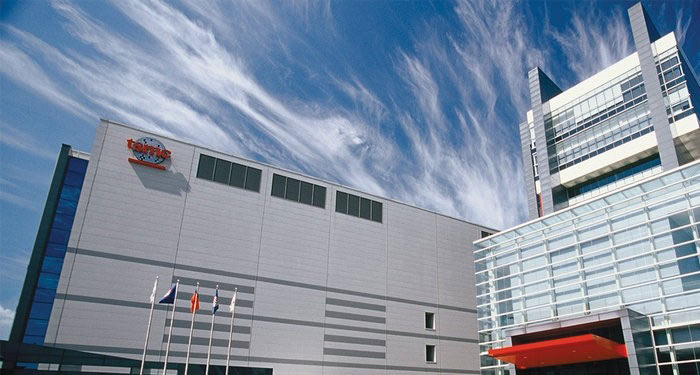 New Street Research says investors should overlook near-term softness in Taiwan Semiconductor Manufacturing's business and focus on the company's sizable long-term growth opportunity.
On Friday, analyst Pierre Ferragu reiterated his Buy rating on TSMC's (ticker: TSM) Taiwan-traded shares, and reaffirmed his price target of 700 Taiwan dollars. The forecast represents about a 34% upside from current levels in TSMC's U.S.-listed American depositary receipts.
"We expect TSMC's revenue to strongly rebound next year and reach $100 billion in 2025," he wrote. We take "comfort our conviction from a bottom-up perspective, looking at how TSMC's top customers, which we all know very well, will contribute to such growth."
In Friday trading, TSMC ADRs are up 1.1% to $87.32.
In July, TSMC lowered financial guidance for the year, forecasting a decline of 10% year over year in revenue. TSMC dominates the market for manufacturing high-end chips.
TSMC generated $76 billion in revenue last year. The analyst expects the company's revenue to fall to about $68 billion—in line with the company's current guidance. The drop-off is based upon broad-based product demand weakness across smartphones, computers, and consumer electronics categories, says Ferragu.
But the analyst predicts revenue will rebound by 2025 as cyclical demand for smartphones and PCs should improve on lower inventories. TSMC will also benefit from robust growth in the data center market boosting demand from Nvidia (NVDA), Marvell Technology (MRVL), Broadcom (AVGO)and Advanced Micro Devices (AMD)—all TSMC customers.
The company's "2023 revenue pullback is cyclical," he wrote. Our analysis supports the "two-year [revenue] forecast and TSMC's strong secular growth outlook."