Just a couple of comments on Pat's introduction:
"The unprecedented demand for semiconductors has stressed supply chains across the industry. We have doubled our internal wafer capacity the last few years, but the industry is now challenged by a shortage of foundry capacity, substrates and components."
To be perfectly clear, there is no shortage of foundry capacity. Unfortunately this false narrative is a net positive for the semiconductor ecosystem so it will continue for as long as we let it. Foundries can now throw billions of dollars of CAPEX at capacity with impunity. Even governments around the world can now justify the type of investment in the semiconductor ecosystem that China has been making for the past 10+ years.
Due to "shortages" CEOs all over the world now have an excuse for bad management. "It's not my fault, it's the semiconductor shortage!" Always handy to have a ready made excuse in your back pocket.
Bottom line:
TSMC will be the big winner here. TSMC builds the most cost effective semiconductor manufacturing capacity in the world, hands down. Do you think Samsung would survive in the foundry business if they charged more than TSMC per wafer? Not even close. The foundry business is all about cost and no foundry today can match TSMC at the leading edge, absolutely. So what happens when foundry capacity bubbles as a results of all this spending? Only the financially fit will thrive and that is TSMC and Samsung, my opinion.
"It's clear the industry and Intel will need more capacity to meet strong future demand, which is why we are dramatically expanding our foundry capability with Intel Foundry Services, starting with a $20 billion investment for our first large scale foundry operations in Arizona. We plan to expand other locations and establish Intel Foundry Services as a major provider of committed foundry capacity in the U.S. and Europe, while ensuring a sustainable and secure semiconductor supply for the world."
Again, but at what cost to the foundry customers? And don't forget about TRUST. Careers and companies are on the line when you commit to a foundry and that foundry MUST deliver. Intel has not delivered in the foundry business in the past and today Intel has not delivered on leading edge process technology roadmaps. Trust must be earned by actions, not promises.
"Since its announcement, the industry response to Intel Foundry Services have already been incredible. We are engaged with well over 50 potential customers today. We are seeing excitement from some of the top technology giants in the world across industry verticals ranging from automotive to high-performance compute and cloud service providers."
Deja vu of the last time Intel went into the foundry business. And
"seeing excitement"
is not the same as getting customer orders. Of course customers are excited about having another foundry source. Who wouldn't be? I certainly am. And if the Intel CEO called would you not be excited? But that excitement is a VERY long way to earning trust and more importantly making money in the foundry business.
"With IDM 2.0, we will have superior capacity and supply, resilience by leveraging our internal and external capacity and a superior cost structure."
Now this is true with TSMC as a partner for external capacity. Unfortunately that will put the internal Intel IDM technology/capacity under a magnifying glass and if it is not competitive with what TSMC provides? Certainly a bet Pat is willing to make because he really does not have a choice in my opinion.
"Within the next couple of weeks, we will tape in the compute tile for Meteor Lake, our first 7-nanometer CPU for 2023."
Tape in? We have called it a tape-out since the beginning of time, back when designs were stored on magnetic tape. When a design is finished you streamed the GDS file out and send the magnetic tape to manufacturing. There is no "taping in". Major technology foul in my opinion.
Compute tile? I think he means chiplet. Just like Intel Trigate is really a finFET. Gotta love marketing people. full SoC, GPU, CPU, and AI chips will be taping-out at TSMC 3N this year so I hope Intel has more than a 7nm chiplet coming in 2021.
The real question is how many 7nm products can Intel ship in 2023? Will 7nm wafers dribble out in 2023 due to constrained EUV throughput and/or low yields? Apple will be the first to TSMC 3nm (which has a density edge over Intel 7nm) and that means TSMC will be in 3nm HVM in 2H 2022.
So what is Intel's TSMC 3nm plan? TSMC 3nm tape ins? Where is the transparency here? Are Intel's TSMC 3nm based chips ahead of Intel's 7nm?
"Given the incredible demand for computing, the strength of our IDM 2.0 strategy and the technology investments we are making, I am certain Intel's best days are in front of us."
I certainly hope so. Not much in the Q&A unless I missed something?
Reference: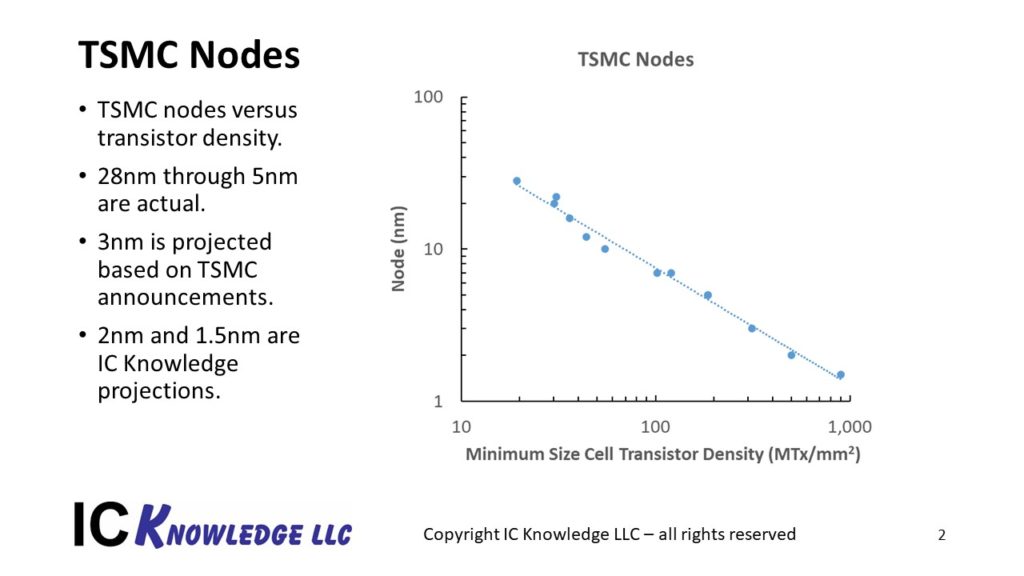 There is a lot of interest right now in how Intel compares to the leading foundries and what the future may hold. Several years ago, I published several extremely popular articles converting processes from various companies to "Equivalent Nodes" (EN). Nodes were at one time based on actual...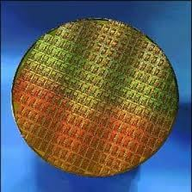 semiwiki.com
Last edited: