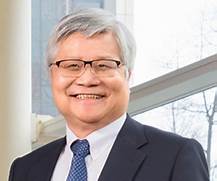 C. C. Wei Opening Statement:
Thank you, Wendell. We hope everybody is staying safe and healthy during this time. First, let me start with our 2022 outlook. We expect 2022 to be another strong growth year for TSMC. For the full-year of 2022, we forecast the overall semiconductor market, excluding memory, to grow approximately 9%, while foundry industry growth is forecast to be close to 20%. For TSMC, we are confident we can outperform the foundry revenue growth and grow between mid-to-high 20s percent in 2022 in U.S. dollar term.
My comments:

Very encouraging opening from CC. I think history will reflect the CC Wei will be remembered as one of the great leaders of the semiconductor industry, absolutely.

TSMC expects the semiconductor industry (minus memory) to grow at 9%. Personally I have it at 10-15% but we shall see. TSMC is a conservative predictor. TSMC revenue will grow 20% which I agree with. Given the PDK problems at Samsung and the delays at Intel 2022 should be the year of the dragon (TSMC). I also think consumer electronic spending will continue to boom as COVID haunts us for yet another year.
Our 2022 business will be fueled by strong demand for our industry-leading advanced and specialty technologies, where we see strong interest from all four growth platforms, which are smartphone, HPC, IoT and automotive.
Entering 2022, we expect the supply chain to maintain a higher level of inventory as compared to the historical seasonal level given the industry's continued need to ensure supply security. While the short-term imbalance may or may not persist, we continue to observe the structural increase in long-term semiconductor demand underpinned by the industry megatrend of 5G and HPC-related applications. We also observed the higher silicon content in many end devices, including automotive, PCs, servers, networking and smartphones. As a result, we expect our capacity to remain tight throughout 2022 as we believe our technology leadership will enable TSMC to capture the strong demand for our advanced and specialty technologies.
I have mentioned this before, companies are double and triple ordering in a broad change from Just In Time to Just In Case Inventory levels. This is fueled the chip shortage in 2021 which will be short lived once inventories balance out (first half of 2022). From the Q&A:
"Well, Randy, as C.C. mentioned that the key messages, we expect the inventory level to remain high, higher than before for a longer period of time, but we're not able to quantify that factor."

"Yes. Charlie, we expect the supply chain to maintain a higher level of inventory for a longer period of time given the industry's continued need to ensure the supply security. But then we also observed the end market momentum in certain segment may slowdown or adjust in terms of units, but the increasing silicon content in many end devices is a more important factor in supporting the strong semiconductor demand and will continue. So even if there's a correction or to occur, we believe it could be less volatile for TSMC due to our technology leadership position, and the structural megatrend demand of 5G-related and HPC application, the substantial increase in silicon content, that will make sure we expect our capacity to remain very tight throughout 2022. You also mentioned about the crypto currency. Yes, we have factored our own yield."
Next, let me talk about TSMC's long-term growth outlook and profitability. We are entering a period of higher structural growth. As the technology becomes more pervasive and essential in people's lives and the digital transformation accelerates, the semiconductor industry value in supply chain is increasing. As we embark upon the 5G era, an intelligent and more connected world will fuel a massive requirement for computation power and propel greater need for energy-efficient computing, which demand greater use of leading-edge technologies.
The multiyear megatrend of 5G and HPC-related applications will drive multi unit volume growth and more importantly, spur substantial semiconductor content enrichment in HPC, smartphone, automotive and IoT applications to address the structural increase in the long-term market demand profile.
TSMC is working closely with our customers to plan our capacity and investing in leading-edge and specialty technology to support their group demand. At the same time, we are committed to achieve a sustainable and proper return that enable us to invest to support our customers' growth and deliver long-term profitable growth for our shareholders.
TSMC is getting a record amount of prepayments ($6.7B in 2021) for advanced nodes and I hope this trend continues. It's about time the leading edge semiconductor powerhouses put their money where their mouths are, absolutely.
Over the last three years, we have raised our CapEx spending from US$14.9 billion in 2019 to US$30 billion in 2021 as we invest in anticipation of the growth that will follow. During the same period, our revenue in U.S. dollar terms has increased from US$34.6 billion in 2019 to US$56.8 billion in 2021 or 1.6x and our EPS by 1.7x.
2022 will be another big CAPEX year for TSMC ($40-44B) but remember governments from around the world will be contributing to get geopolitical fabs built. India is the one I am looking for. India would be a great partner for Taiwan's bid for continued independence.
Looking ahead, as the world's largest reliable and effective capacity provider with our technology leadership, manufacturing excellence and customer trust, we are well positioned to capture the growth from the favorable industry megatrend with our differentiated technologies. We expect our long-term revenue to be between 15% and 20% CAGR over the next several years in U.S. dollar terms, of course, fueled by all four growth platform, which are smartphone, HPC, IoT and automotive.
With the increasing need for computation, HPC will be the strongest driver of TSMC's long-term growth and expect it to be the largest contributor in terms of our incremental revenue growth with the CPU, GPU and AI accelerators are the main growth area for our HPC platform.
HPC will in fact continue to drive the semiconductor industry for years to come. The world creates more than 2.5 quintillion bytes of data everyday yet only a fraction of it is utilized. AI is the key and that means leading edge silicon will be in great demand and today that is TSMC.
As we invest in leading-edge and specialty technology to support our customers' demand, we continue to face manufacturing cost challenges due to increasing process complexity at leading-edge node, new investment in mature node, expansion of our global manufacturing footprint and rising materials and basic commodity costs. We are continuing to work closely with our customers to support their growth, and our pricing strategy will remain strategic, not opportunistic, to reflect our value creation. We will also work diligently in our own fab operation and with our suppliers to deliver on cost improvement.
Contrary to unpopular belief TSMC does not price gouge customers. Never has, never will, my experience/opinion.
By taking such actions, we believe our long-term gross margin of 53% and higher is achievable, and we can earn a sustainable and proper return of greater than 25% ROE through that cycle. Thus, even as we showed a greater burden of CapEx investment for the industry, we can continue to invest to support our customers' growth and deliver long-term profitable growth for our shareholders.
Now I will talk about N5, N4P and N4X status. As our N5 entered its third-year ramp, demand continues to be very strong, driven by smartphone and HPC applications. Our N5 has proven to be the industry's most competitive leading-edge technology. To further enhance our N5 family's performance, power and density improvement for next-wave 5-nanometer product, we also introduced N4P and N4X technologies.
N4P offers 11% performance boost as compared to N5 with 22% improvement in power efficiency and 6% density gain. N4P is designed for easy migration from N5 with its products taking our schedule for second half 2022. We also introduced N4X as an offering especially optimized for workload-intensive HPC applications. N4X will offer much more circuit performance boost over N5 and we expect it to enter risk production in first half 2023. Without continuous enhancement of our N5 process technologies, we expect demand for our N5 family to continue to grow in the next several years and for N5 family to be a large and long-lasting node for TSMC.
TSMC's half node strategy continues and the rest of the industry (Intel/Samsung) falls in line. This all started an 20nm when Apple joined TSMC and really has revolutionized yield learning and process development.
Next, let me talk about N3 and N3E status. Our N3 technology will use FinFET transistor structure to deliver the best technology maturity, performance and cost for our customers. Our N3 technology development is on track. We have developed complete platform support for both HPC and smartphone applications. N3 production will start in second half of 2022. We continue to see a high level of customer engagement at N3 and expect the more new tape-outs for N3 for the first year as compared with N5.
What will Apple us in the 2022 iProducts if N3 hits HVM in 2H 2022 instead of 1H 2022? That is the billion dollar question. If Apple stays on N5 where does that capacity come from? Will others go hungry? Will the N3 fabs that are already built out sit idle? Or since Apple gets a custom version of the TSMC processes will there be a N3 Apple version for 2022? Hopefully this will be mentioned in the Q&A because speculating minds want to know.
N3E will further extend our N3 family with the enhanced performance, power and yield. We also observed a high level of customer engagement at N3E, and volume production is scheduled for one year after N3. Our 3-nanometer technology will be the most advanced foundry technology in both PPA and transistor technology when it is introduced. With our technology leadership and strong customer demand, we are confident that our N3 family will be another large and long-lasting node for TSMC.
Given the problems Samsung has had with GAA this was another great decision by TSMC. The FinFET era comes to an end at N3 with TSMC the clear winner. Intel came out first at 22nm but fumbled the ball at 14nm allowing the foundries to catch up. Samsung had a strong 14nm but dropped the ball at 10nm and never really recovered. TSMC dominated at N7, N5, and will continue at N3 with a record number of design wins and we all wait for HVM GAA. FinFET game over!
Finally, let me talk about our mature node capacity strategy. TSMC's strategy at a mature node is to work closely with our customers to develop specialty technology solutions to meet customers' requirement and create differentiated and long-lasting value to customers. We expect the multiyear industry megatrend of 5G and HPC and the higher silicon content in many end devices to drive increasing demand and mature node for certain specialty technologies.
We forecast 28-nanometer will be the sweet spot for our embedded memory applications and our long-term structural demand at 28-nanometer to be supported by multiple specialty technologies. In support of our specialty technology strategies, we are expanding our 28-nanometer manufacturing capacity and size in China, Japan and Taiwan.
Not surprising at all. TSMC did an amazing job with 28nm and captured a record setting market share when others (UMC, GF, Samsung, IBM) failed to yield. That was the gate-first vs gate-last controversy. Intel and TSMC went gate last and the others did not.
Our capacity expansion is based on customers' need, business opportunities, operating efficiency and cost economic considerations. We believe the expansion of our mature node capacity will enable us to better serve our customers' need and reach global talents, and our differentiated specialty technology will enable us to capture the demand generated from the industry megatrend and deliver long-term profitable growth for our shareholders.
Absolutely! Pure play foundries build fabs based on customer orders. IDM foundries build fabs in hopes customers will come. That is the IDM way.
This concluding our key message. Thank you for your attention.