Malcolm pointed out the changing of the guard. After a record run, Intel has finally been replaced by none other than our own TSMC! Congratulations to the very hard working people at TSMC and the ecosystem that surrounds them like a Kevlar comforter. This praise is well earned, absolutely. Long live the new king of semiconductors!
It is also interesting to see that the US is back on top with 6 spots and Japan is not longer in the top 10. When I started in semiconductors in the 1980s Japan was the place for semiconductors. I spent quite a bit of time in Japan and loved it.
TI is the record holder as they have been in the top 10 since there was a top 10 and even today TI is a competitive force in the semiconductor industry, absolutely!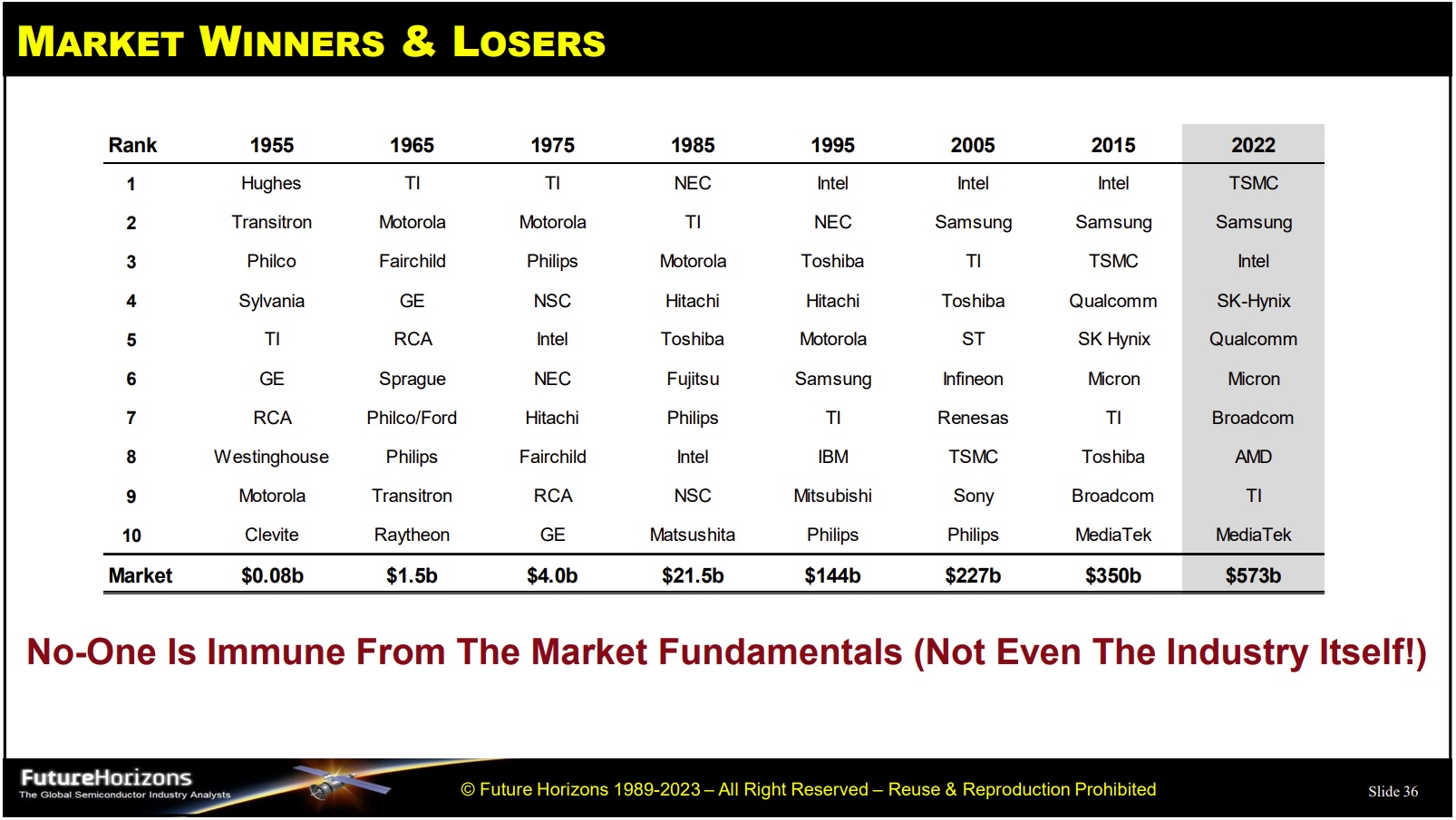 Global semiconductor industry analysts providing the semiconductor industry with semiconductor electronic market research, consulting, training & events

www.futurehorizons.com
Last edited: