An unconfirmed report is running around suggesting TSMC will take a hit next quarter due to high customer inventory levels and now it's a full media event:
TSMC's two major customers named by foreign investors cut orders and estimate that Q4 revenue will only increase by 5% quarterly
美系外資日前示警台積電(2330)第4季恐遭砍單引來市場關注後,最新報告再度重申,擔心晶圓代工訂單削減可能在第4季開始,...
udn.com
U.S. foreign companies pointed out that MediaTek is cutting TSMC's 7nm 5G SoC orders; in addition, Apple is cutting orders for A14 processors, mainly for 5nm chips used in the iPhone 12. U.S. foreign companies estimate TSMC's fourth quarter operations. The close was only 5% quarter-on-quarter, which was lower than market estimates.
TSMC Faces Order Cutback From Major 5nm and 7nm Customers – Report
The Taiwan Semiconductor Manufacturing Company (TSMC) might face lower revenue growth as crucial customers reduce orders.
wccftech.com

Amidst a tussle between investment banks for its gross margins, the Taiwan Semiconductor Manufacturing Company (TSMC) might be bracing for an order reduction later this year.
Of course, this has happened before:
No cutback in customer orders, says TSMC chairman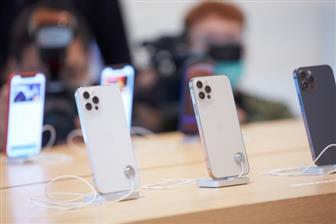 TSMC chairman Mark Liu has dismissed recent speculation that claimed a cutback in 5nm chip orders from Apple would drag down the foundry's 5nm process capacity utilization to 80% in the first half of 2021.
Last edited: