It is interesting to see how semiconductors are now being weaponized for political purposes. After my recent travels to Taiwan, Japan, and Hong Kong I have less faith in the global political system that is currently in place. Trade wars are just that, wars, and should be treated as such. In this case however the casualties will be mostly civilian. Just my opinion of course.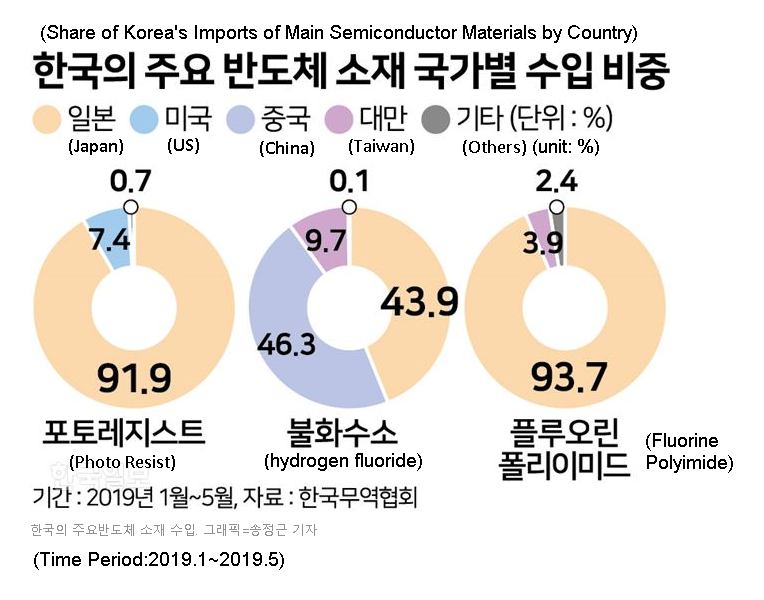 Samsung Electronics has decided to replace all Japanese materials that are entering the semiconductor production process with materials produced by third countries such as domestic, European, and US.,As the possibility of a disruption in semiconductor production due to Japan's export regulations increases, the establishment of the "de-Japanese production principle" that excludes Japanese materials in principle in the production process.

According to industry sources on June 6, Samsung Electronics decided to replace about 220 Japanese materials and chemicals, which are being put into the semiconductor production process, with products from other countries, and formed a separate task force (TF) to promote the work.,The TF has contacted domestic and overseas companies that produce semiconductor materials and comprehensively understands whether they can be put into actual processes or how much production can be increased if they are put into the process.

"Samsung Electronics has been conducting various investigations to secure replacements for Japanese products by contacting various semiconductor material companies," said a source at a semiconductor partner company. "Some companies have been in a test phase for applying the actual production line because the consultation has been quite progressed," said a source at the company.

Samsung's principle of replacing Japanese materials is known to be very strict.,When companies in Europe and the United States announced plans to import raw materials from Japan and then process them in Korea and deliver them to Samsung to increase production efficiency, Samsung reportedly rejected the plan by suggesting the principle of Japan Free (excluding Japanese products).

"Although Europe has raw materials, it is economically more beneficial to import and supply raw materials from Japan, which is geographically close to Japan, but Samsung is considering bringing raw materials from its headquarters because it is difficult to mix raw materials from Japan," said a source from a European material company.

Samsung's analysis reflects Samsung's realistic worries that it is difficult to operate the production line by continuing to rely on Japan, which is shaking the international division of labor system due to political problems.,Lee Jae-yong, vice chairman of Samsung Electronics, made an effort to secure the location by going to Japan immediately after the regulation on export to Japan, but it was reported that he finally decided to leave Japan after seeing the tough atmosphere in Japan that prevented exports through third countries.,While looking for alternative materials, it may see short-term losses such as a decrease in production, but it seems that the completion of de-Japaneseization of materials is more beneficial from a long-term perspective, such as stabilizing production lines.

The global semiconductor industry expects that the replacement of semiconductor makers such as Samsung will take six months and longer than one year.,Even if you find a new material, you have to go through the stabilization of the production line. Domestic companies should endure losses such as a decrease in production during that period.

"We are trying to diversify the import line after Japan's export regulation, but it is difficult to mention the scope and stages of the process in detail," said a Samsung official. "It is hard to predict when the material replacement will be completed at the moment," he said.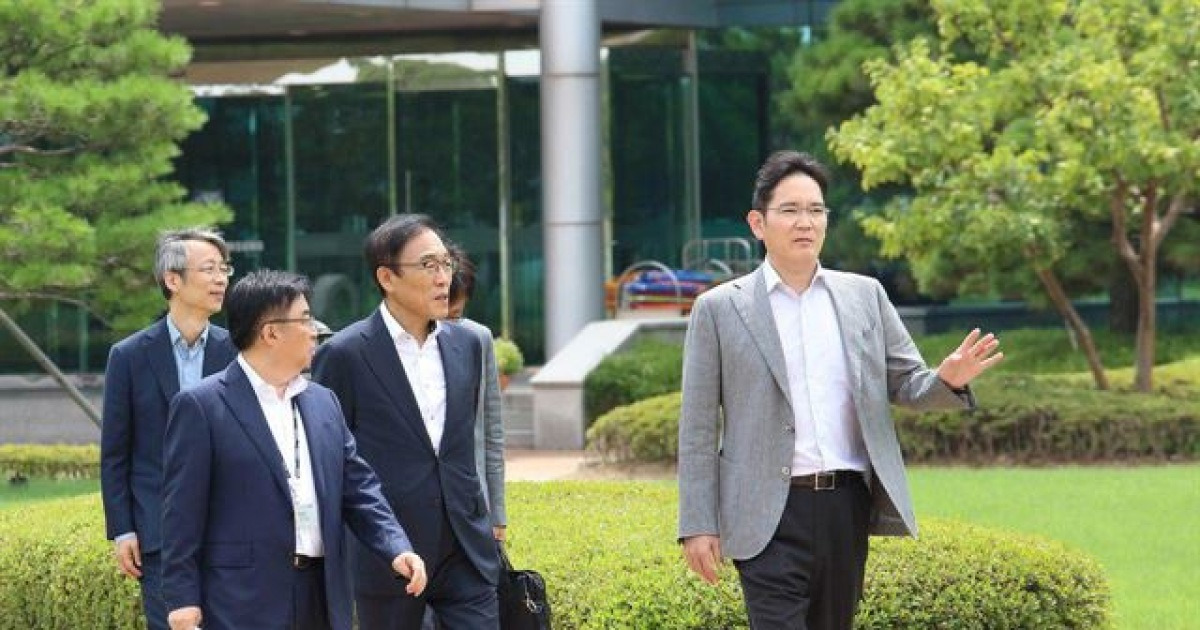 "일본산 소재ㆍ화학약품 220여개, 국산ㆍ제3국산으로" TF 가동 이재용 부회장 고심 끝 결정한 듯… 소재 교체 길게는 1년 이상 소요 삼성전자가 반도체 생산 공정에 들어가는 일본산 소재를 국내산이나 유럽, 미국 등 제3국이 생산한 소재로 모두 교체하기로 결정했다. 일본의 수출규제 조치로 반도체 생산에 차질이 생길 가능성이 커지자, 생산 공정에서 일본산 소

news.v.daum.net
Last edited: