Administrator
Staff member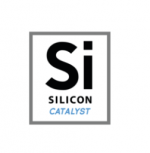 Chimera™ GPNPU IP now available to power efficient AI/ML inference for the next generation of silicon startups

Silicon Valley, CA -- June 29, 2023
- Silicon Catalyst, an incubator exclusively focused on accelerating semiconductor solutions, announced that Quadric® has joined as a new member of its In-Kind Partner (IKP) ecosystem. The Silicon Catalyst IKPs provide technical and business support to the Portfolio Companies in the incubator, enabling them to tap into the products and services available to enhance the growth of their companies.
Quadric's Chimera family of GPNPUs is a semiconductor intellectual property (IP) offering that blends the ML performance characteristics of a neural processing accelerator with the full C++ programmability of a modern DSP. Chimera GPNPUs provide one unified architecture for ML inference plus pre-and-post processing, greatly simplifying both system-on-chip (SoC) hardware design by the semiconductor developer today and subsequent software programming months and years later by application developers.
Chimera GPNPUs are now added to the roster of silicon IP building blocks available to Silicon Catalyst member companies, enabling those innovative startups to focus on value-add algorithm solutions that deliver differentiated value.
"Silicon Catalyst is instrumental in bootstrapping new and innovative silicon companies" said Veerbhan Kheterpal, CEO and co-founder of Quadric. "Quadric itself was a part of the Silicon Catalyst program back in 2018, and now we have a chance to pay that back to the next cohort of incubating companies."
High Efficiency + Flexibility: First to Support Vision Transformers
The Chimera GPNPU architecture excels at convolution layers, the heart of convolutional neural networks (CNNs). Quadric's Chimera cores deliver ML inference performance similar to the efficiency of dedicated CNN offload engines but with full programmability. Unlike conventional accelerators that can only run a handful of predetermined ML operators, Chimera GPNPUs can run any ML operator. Custom operators can be added by the software developer simply by writing a C++ kernel utilizing the Chimera CCL application programming interface then compiling that kernel using the Chimera SDK.
Quadric's support of the latest innovation in machine learning – the Transformer class of models – is evidence of the architecture's flexibility. The invention of the Vision Transformer (ViT) class of models has rendered many traditional edge and device NPU accelerators obsolete because they cannot support ViT class models. But Quadric's Chimera GPNPU does support performant implementations of ViT graphs. Interested users can see and evaluate ViT on the Chimera platform in the Quadric DevStudio, found at studio.quadric.io.
"Silicon Catalyst has built an ecosystem to support semiconductor hardware companies that includes over 60 In-Kind Partners, and we are thrilled to have Quadric become our first Portfolio-Company-turned-IKP," said Nick Kepler, COO of Silicon Catalyst, "As they build a successful market presence, it is gratifying to see Quadric evolve from building their first chip with the help of our In-Kind Partners to providing that same support to our current and future Portfolio Companies."
Quadric at DAC60 in San Francisco
Quadric's Chief Marketing Officer, Steve Roddy, will be participating in a panel session, "
AI on the Edge! Challenges and solutions for Edge AI products
", Monday July 10, 2023, 3:30 to 5pm, Room 2008, level 2. The session details can be
found here
in the areas of communications, energy, IoT and embedded systems."
About Quadric
Quadric Inc. is the leading licensor of general-purpose neural processor IP (GPNPU) that runs both machine learning inference workloads and classic DSP and control algorithms. Quadric's unified hardware and software architecture is optimized for on-device ML inference. Learn more at
www.quadric.io
.
About Silicon Catalyst
"It's about what's next"
Silicon Catalyst is the world's only incubator focused exclusively on accelerating semiconductor solutions, built on a comprehensive coalition of in-kind and strategic partners to dramatically reduce the cost and complexity of development. More than 900 startup companies worldwide have engaged with Silicon Catalyst and the company has admitted 97 exciting companies. With a world-class network of mentors to advise startups, Silicon Catalyst is helping new semiconductor companies address the challenges in moving from idea to realization. The incubator/accelerator supplies startups with access to design tools, licensable intellectual property, silicon devices, networking, and a path to funding, banking and marketing acumen to successfully launch and grow their companies' novel technology solutions. Over the past eight years, the Silicon Catalyst model has proven to dramatically accelerate a startup's trajectory while at the same time de-risking the equation for investors. Silicon Catalyst has been named the Semiconductor Review's 2021 Top-10 Solutions Company award winner.
The Silicon Catalyst Angels was established in July 2019 as a separate organization to provide access to seed and Series A funding for Silicon Catalyst portfolio companies.
More information is available at
www.siliconcatalyst.uk
,
www.siliconcatalyst.com
and
www.siliconcatalystangels.com
.
Link to Press Release