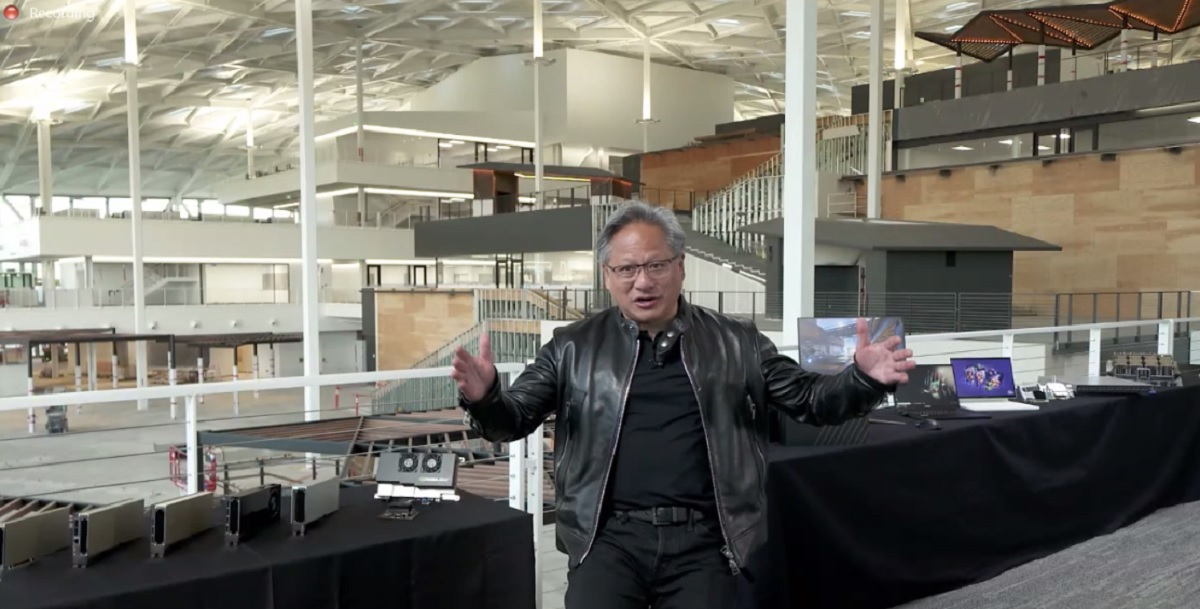 Always a good read, never bet against Jensen:
Conversations with
Nvidia CEO Jensen Huang
are always blunt and illuminating because he still likes to have freewheeling chats with the press. During the recent online-only
Computex
event, he held an briefing with the press where he talked about the company's recent announcements and then took a lot of questions.
Question: You recently had the earnings call where you talked a bit about the ARM deal, and Simon Segar's keynote mentioned it as well, that he's looking forward to the deal, combining their ecosystem plus all the AI capabilities of Nvidia. Is there any update about the next steps for you guys?

Huang:
We're going through the regulatory approval. It takes about 18 months. The process typically goes U.S., then the EC, and then China last. That's the typical journey. Mellanox took about 18 months, or close to it. I expect this one to take about 18 months. That makes it early next year, or late this year.
I'm confident about the transaction. The regulators are looking for, is this good for competition? Is it pro-competitive? Does it bring innovation to the market? Does it give customers more choice? Does it give customers more offerings and more choice? You can see that on first principles, because our companies are completely complementary–they build CPUs, we build GPUs and DPUs. They don't build GPUs. Our companies are complementary, and so by nature we'll bring innovations that come as a result of coming together offering complementary things. It's like ketchup and mustard coming together. It's good for innovation.
Question: You mentioned that the acquisition will increase competition. Can you explain which areas you see for future competition? We see that AMD and also other players are starting to compete in GPUs, CPUs, and data centers.

Huang:
First of all, it's pro-competitive because it brings customers more choice. If we combine Nvidia and ARM, ARM's R&D scale will be much larger. As you know, ARM is a big company. It's not a small company. But Nvidia is much bigger. Our R&D budget is many times larger than ARM's. Our combination will give them more R&D scale. It will give them technology that they don't have the ability to build themselves, or the scale to build themselves, like all of the AI expertise that we have. We can bring those capabilities to ARM and to its market.
As a result of that, we will offer ARM customers more technology choice, better technology, more advanced technology. That ultimately is great for competition, because it allows ARM's licensees to create even better products, more vibrant products, better leading-edge technology, which in the end market will give the end market more choice. That's ultimately the fundamental reason for competition. It's customer choice. More vibrant innovation, more R&D scale, more R&D expertise brings customers more choice. That, I think, is at the core of it.
For us, it brings us a very large ecosystem of developers, which Nvidia as a company, because we're an accelerated computing company–developers drive our business. And so with 15 million more developers — we have more than 30 million developers today — those 15 million developers will develop new software that ultimately will create value for our company. Our technology, through their channel, creates value for their company. The combination is a win-win.
Semiconductor shortage, AMD competition, Moore's Law and die size, Building fabs, The Omniverse ...


Nvidia CEO Jensen Huang took questions during the recent virtual Computex 2021 event with the global press.
venturebeat.com