Administrator
Staff member
NEW APPLICATION DEADLINE IS JANUARY 14TH
Silicon Valley, CA and Waterloo, Canada, January 4, 2023
- Silicon Catalyst, the world's only incubator focused exclusively on accelerating semiconductor solutions, is pleased to announce that Applied Brain Research Inc. (ABR) has been accepted into the Silicon Catalyst Incubator program. They are one of 9 Silicon Catalyst Portfolio Companies with a presence at CES (see below).
As a Portfolio Company in the incubator/accelerator, ABR will have direct access to the products and services of the Silicon Catalyst comprehensive ecosystem of In-Kind Partners as well as a wealth of industry expertise through the advisor and investor network. ABR's vision is to empower the world's devices with intelligent, concept-level conversations and decision-making abilities using their family of innovative Time-Series-Processors (TSP). Whether it's enabling full voice and language processing on a small, low-power chip for consumer electronics and automotive applications, processing radar signals faster and for less power, bringing cloud-sized AI signal processing to the edge, or integrating situational awareness AI to give robots the ability to understand and respond to complex commands to interact with people in a natural and intuitive way, the TSP chip family is poised to revolutionize the way devices sense and communicate.
"The ABR team is developing a breakthrough product family of AI chips which allow cloud-sized speech and signal AI models to run at the edge at low cost, power, and latency," stated Tarun Verma, Managing Partner at Silicon Catalyst. "We're very pleased to have them join Silicon Catalyst and applaud their industry recognition as a recipient of this year's
CES 2023 Innovation Awards Honoree
."
"Silicon Catalyst's partners, advisers and sponsors include senior business executives from every major semiconductor company and bring a wealth of expertise and connections to help accelerate ABR's business", said Peter Suma, co-CEO responsible for business development and finance at ABR. "The senior chip designers and semiconductor CTO-level advisors at Silicon Catalyst, along with the In-Kind partner benefits available by our joining, bring a wealth of experience and tools that will help us complete our chip development in the coming months", said Dr. Chris Eliasmith, co-CEO responsible for all science and technology R&D at ABR.
Attendees to CES can visit with ABR at their booth #55429 in the Canada-Ontario booth in Venetian Expo Hall D.
In addition to Applied Brain Research, 8 other Silicon Catalyst Portfolio Companies that will be in attendance at CES 2023 are listed below with a description of their technologies along with contact information.
They include: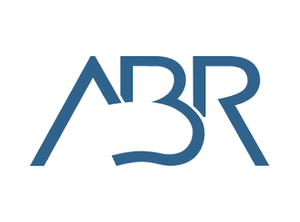 Applied Brain Research
www.appliedbrainresearch.com
Applied Brain Research, Inc.'s new time-series AI processor (TSP) powers the future of intelligent conversations and decision-making for devices. Our revolutionary TSP uses 100x less-power, costs 10x less, and runs AI models that are up to 10x larger than the equivalent processor required for such workloads. Decades of brain research by ABR's scientists enabled the discovery of the ultra-efficient AI compression algorithm that powers ABR's new time-series AI processor (TSP). Device makers can benefit by giving their products cloud-sized AI capabilities without the usual cost, latency, connection or power. Devices can implement full voice dialog interfaces and run complex signal processing on device, while lowering cost.
APPLIED BRAIN RESEARCH'S TIME SERIES PROCESSOR (TSP) AI CHIP NAMED CES 2023 INNOVATION AWARDS HONOREE
Come visit ABR at
CES at booth #55429 in the Canada-Ontario booth in Venetian Expo Hall D
. You can also reserve a meeting time by choosing a time here
https://calendly.com/petergsuma
.
Kura Technologies
www.kura.tech
Kura is the distinguished winner of the Best of CES 2022 Innovation Award for their first product, Kura Gallium, which features several breakthrough technologies including a miniature customized full color MicroLED display based on customized full color silicon. This approach represents a quantum improvement over the deployment of single color, color combiners or color conversion phosphors. Two other key breakthroughs are customized MicroLED display-driver ASICs as well as a customized pinhole waveguide designed by proprietary optical optimization software developed by Kura.
Kura Gallium includes both hardware and software, with SDK and service upgrades for premium users. The product's ability to enable a 1:1 virtual to reality ratio allows for a truly immersive experience in a telepresence environment. This stands to lay the foundation for blending Metaverse content seamlessly into a users' immediate surroundings. Executives from Kura are available for meetings with CES attendees at the Kura suite at the Venetian Hotel by emailing
therightperson@kura.tech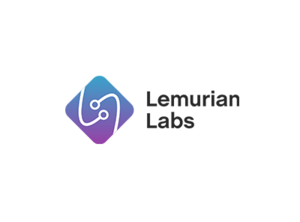 Lemurian Labs
www.lemurianlabs.com
Lemurian Labs is developing a novel standalone architecture to address the performance, latency, precision, and bandwidth constraints currently hindering autonomous robotics, while increasing developer velocity so they get "good enough" out-of-box performance.
To arrange a meeting at CES with the Lemurian CEO, Jay Dawani, send email to
jay@lemurianlabs.com
Oculi
www.oculi.ai
Oculi® is a deep-tech, fabless semiconductor company with an experienced team of semiconductor and vision experts, a spin-out of Johns Hopkins where the founders developed the underlying technology. Oculi produces the OCULI SPU™ (Sensing & Processing Unit), a novel architecture and product in the world of AI and vision technology. The OCULI SPU is the only single chip Software-defined Vision Sensor™ that delivers Real-Time Vision Intelligence (VI) at the edge. Oculi is putting the Eye in AI.
Oculi Booth # 61303 - Eureka Venetian Expo G
. To request a meeting schedule during CES contact
info@oculi.ai
Owl Autonomous Imaging
www.owlai.us
Owl Autonomous Imaging is focused on delivering a thermal HD sensing solution to improve visibility at night in complex urban environments, through greater object identification, classification & ranging. In combination with RGB, radar and/or Lidar, thermal sensing is the perfect solution to reduce pedestrian fatalities. We've recently released our Thermal ADAS Development Platform - with camera and software to early access customers and will be sharing this in our booth.
Please visit us at
Booth 7318 - West Hall, CES 2023
Request a meeting with our award-winning team by visiting:
www.owlai.us/ces2023
POLYN Technology
www.polyn.ai
POLYN Technology is a fabless semiconductor company, supplying ultra-low-power, high-performance Neuromorphic Analog Signal Processing (NASP) technology, IP and Tiny AI chips based on NASP. POLYN's Neural-Net-To-Chip automation tools support fast, cost-effective development of application specific solutions performing sensor data pre-processing on-device. The technology and products enable a wide range of edge AI applications such as wearables, hearables, Industry 4.0, Connected Health 4.0, Smart Home, and more. Founded in 2019, POLYN Technology is registered in London and headquartered in Israel. POLYN will be exhibiting at the
Venetian Expo, Hall G, Booth 62000/12
. Meetings with POLYN executives can be scheduled by visiting
https://polyn.ai/polyn-at-ces2023/
SigmaSense
www.sigmasense.com
SigmaSense leads a fundamental technology transformation of the interaction between digital systems and the physical world, ushering in a new era of radically enhanced digital sensing. SigmaSense software defined sensing achieves breakthrough levels of speed, accuracy, resolution, and noise immunity previously deemed impossible. Sensing through the noise, SigmaSense increases the depth and quantity of data and insights that can be captured from the physical world to enable exciting new experiences and capabilities in a wide range of devices including automotive, mobile, and industrial IoT touch displays. SigmaSense is funded by strategic investors including Foxconn, LG-MRI, E ink, Corning, and GIS. SigmaSense is headquartered in Austin, TX, with offices in Boise, Idaho and Taipei, Taiwan. CES attendees interested in scheduling a meeting with Sigmasense executives can request a timeslot by visiting
https://sigmasense.com/events/request-a-meeting-at-ces-2023/
Sonical
www.sonical.ai
Sonical is building the platform for Headphone 3.0, using ear computers and their CosmOS operating system, that enables all ear worn products to become smart. By unlocking third party apps developers, using advanced AI algorithms, Headphone 3.0 will significantly improve the hearing experience and introduce new features to these devices such as remote health monitoring. Sonical's vision is that hearables will be populated with plugins and apps that allow users to customize and personalize their headsets, earbuds and hearing aids in a manner similar to how we use our smartphones today. Meetings at CES with the Sonical CEO, Gary Spittle, can be arranged by contacting him at
gary.spittle@sonical.com
SPARK Microsystems
www.sparkmicro.com
SPARK Microsystems is a fabless semiconductor company that is leading the way towards ultra-low power wireless communications for consumer and IoT-connected devices. With its patented technologies, SPARK Microsystems is bringing to market high-performance UWB (ultra-wide band) wireless communication devices that allows for orders of magnitude improved power consumption, latency and more accurate ranging and positioning, while providing higher data rates than competing technologies.
Meetings can be scheduled by contacting Raphael Mehrbians, SPARK CMO,
raphael.mehrbians@sparkmicro.com
Spark personnel will be available at 2 venues:
⦁
Suites at the Palazzo Hotel
⦁
Canadian/Quebec Pavilion: Venetian Expo, booth number 55629
---
About Silicon Catalyst
Silicon Catalyst is the world's only incubator focused exclusively on accelerating semiconductor solutions, built on a comprehensive coalition of in-kind and strategic partners to dramatically reduce the cost and complexity of development. More than 800 startup companies worldwide have engaged with Silicon Catalyst and the company has admitted 90 exciting companies. With a world-class network of mentors to advise startups, Silicon Catalyst is helping new semiconductor companies address the challenges in moving from idea to realization. The incubator/accelerator supplies startups with access to design tools, silicon devices, networking, and a path to funding, banking and marketing acumen to successfully launch and grow their companies' novel technology solutions. Over the past seven plus years, the Silicon Catalyst model has proven to dramatically accelerate a startup's trajectory while at the same time de-risking the equation for investors. Silicon Catalyst has been named the Semiconductor Review's 2021 Top-10 Solutions Company award winner.
The Silicon Catalyst Angels was established in July 2019 as a separate organization to provide access to seed and Series A funding for Silicon Catalyst portfolio companies.
More information is available at
www.siliconcatalyst.com
and
www.siliconcatalystangels.com
Link to Press Release