The speech was about how Morris Chang grow and learn. But there was a Q&A in the end.
I will summarize Q &A and update late..
1. He knows every Intel CEO including Pat. Pat visited Morris in Taiwan in 2015. Morris was impressed that Pat can explain what VMware is very clear in 15 mins.
In 2015, the way Pat speak was not very politely. (I can not find a very good words to translate. It means speaking aggressively. Not worry what people might be offended by what he says ). Now Pat is speaking the same way to TSMC. So I am speaking to same way back to him.
2. Base on current information, I still can not see when to shortage will be over. But eventually it will be over. I told you 2 years ago that TSMC will be getting more important. Now it's true. TSMC will be getting more important as time goes by.
3. Video 1h:16-1h 19......answering in English.
The world is not flat any more.
To spend huge money to build fabs in Europe and USA will fail. Eventually they will find the cost will be too high.
4. Video 1h:20......answering in English.
Question by Dr. Lu (Founder of Etron & GLOBAL UNICHIP CORP.) : asking how do Taiwanese manage American/Japanese.
5. Video 1h:25......answering in English.
Question by Dr. Huang (Chairman of Powerchip.): asking will TSMC can continue be competitive.
6. Pat just want US government's money.
7. TSMC has learning curve advantage. That's why Pat wants to do foundry business.
8. TSMC strategies (written by Morris in 1998. He said it's being 20+ years so it's no longer secrets now. so he shares them now.)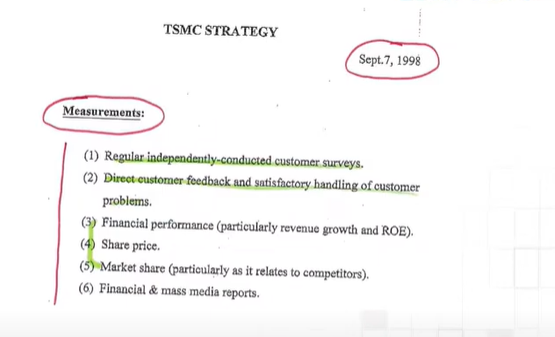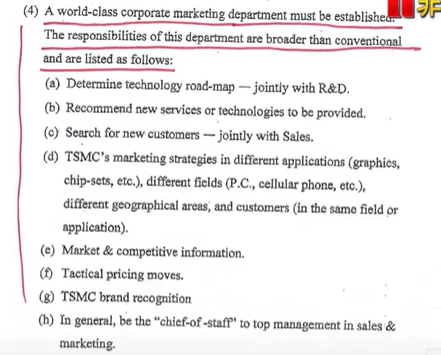 Last edited: