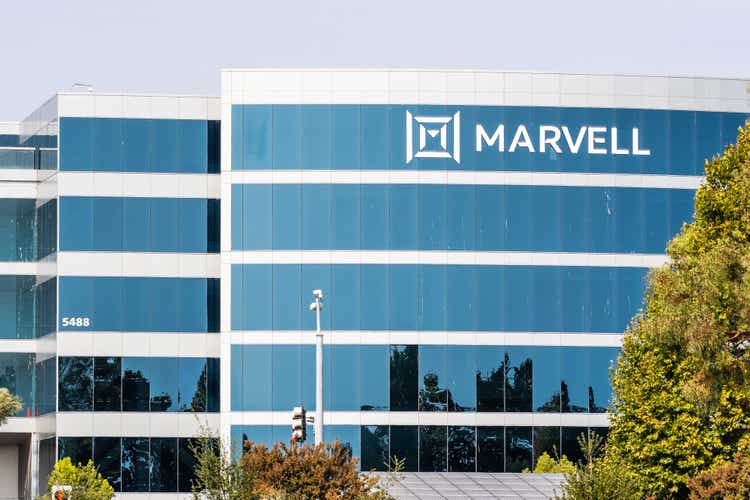 Sundry Photography/iStock Editorial via Getty Images
Marvell Technology (NASDAQ:
MRVL
) shares rose more than 18% in pre-market trading on Friday after the semiconductor company
posted
strong first-quarter results and guidance and Wall Street analysts called attention to AI-related comments.
Barclays analyst Blayne Curtis, who has an overweight rating on Marvell (
MRVL
), said Marvell's comments that it expects revenue related to artificial intelligence to at least double in fiscal 2024 "stoked the flames."
"Overall, the long-term AI opportunity is difficult to size, but with the core business reset, investors should have an easier time considering MRVL as a safer way to gain exposure to the AI wave," Curtis wrote in an investor note, adding that Marvell belongs in the same basket as Nvidia (
NVDA
) and other AI-related stocks.
Marvell's AI-related business was $200M last year and is expected to double each of the next two fiscal years.
Citi analyst Atif Malik said the firm opened a positive catalyst watch, adding that the AI-related breakout was a pleasant surprise.
"We like MRVL separating AI vs non-AI (includes storage) [data center] sales on the [April quarter] earnings call to help investors better see the growth of the AI piece," Malik wrote in an investor note. "Moreover, management tempering 5G wireless and enterprise networking growth expectations for next year is prudent in the current macro environment."
Wells Fargo analyst Gary Mobley, who also has an overweight rating on shares, noted that while Marvell (
MRVL
) is still dealing with inventory digestion, it is emerging from the depths "at a quicker-than-expected pace," with high expectations for fiscal 2025.
"We think MRVL has the ingredients to significantly outperform the growth of the overall chip [market in calendar 2024], or MRVL's [fiscal 2025]," Mobley wrote, adding that the company could see an additional $500M in storage-related revenue next year and a boost in gross margins.
Marvell's (
MRVL
) surge comes one day after Nvidia (
NVDA
) surged nearly 25% after it
provided
"jaw dropping guidance" based on AI strength.
Other AI-related semiconductor stocks were also higher in pre-market trading on Friday, including AMD (
AMD
), Nvidia (
NVDA
), Broadcom (
AVGO
) and Intel (
INTC
), which sat out Thursday's rally.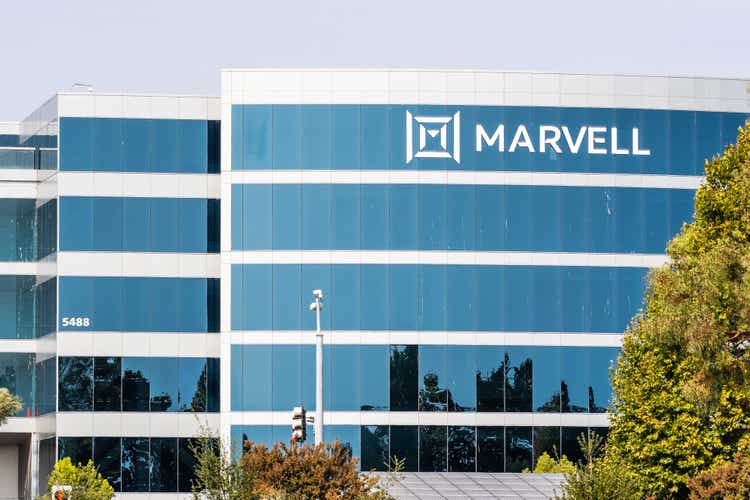 Marvell Technology (MRVL) shares rose more than 18% in pre-market trading on Friday. Read for more.

seekingalpha.com