Administrator
Staff member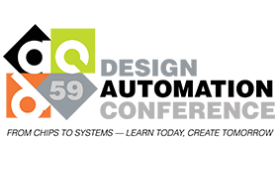 Alphacore is pleased to announce that we will be exhibiting at the
2022 Design Automation Conference in San Francisco
as we present our poster titled '
High speed, low power hybrid ADC for direct to RF sampling applications'
. The ADC is a 12.8 mW, 10-bit 3 GS/s ADC combined with flash for high speed and a SAR-TDC quantizer for low power and high resolution.
Alphacore will be taking time to discuss custom applications for this hybrid ADC at length on July 13th from 5:00pm – 6:00pm at poster #125 during the Engineering Track Poster Reception on the Level 2 exhibit hall.
As you enjoy the conference, visit booth #1562 where Alphacore will discuss applications for this ADC as well as answer questions about how Alphacore's ADC IP library and custom design services can address your needs.