Let's investigate the A15 SoC extracted from the iPhone 13 Pro Max built with TSMC's one of most advanced process technologies (N5P).
unitedlex.com
"Key layout and process features observed include tight diffusion termination (e.g., unique single diffusion break), contact over the active gate (COAG), optimized gate cut after replacement metal gate (RMG) formation and PMOS with SiGe fins for high mobility channels (HMC). It's not much different from the first generation 5nm technology (N5). There seems to be some fine-tuning in each observed feature to claim a performance boost with N5P technology."
At least in the sampled location(s), the M0 pitch is not aggressive (>40 nm) while the gate pitch is close to 50 nm.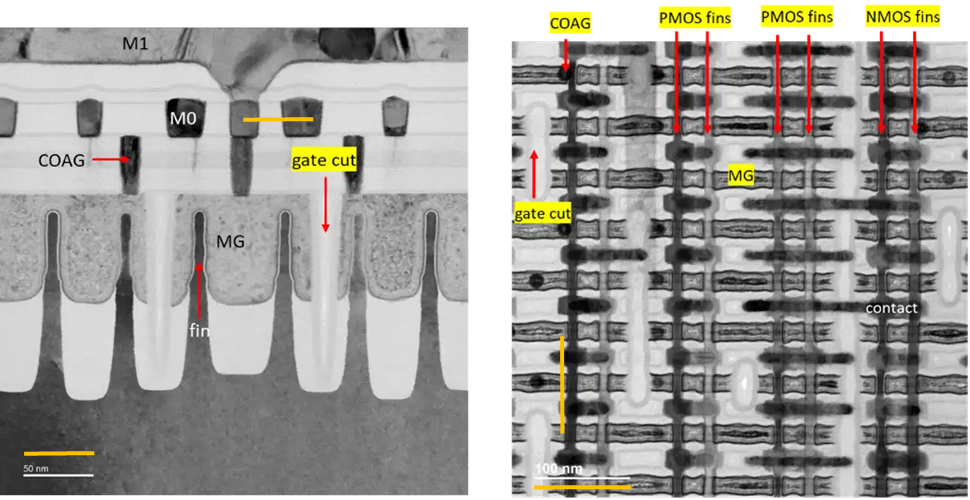 "In short, since N5P is a process in the N5 family (5nm node variants), the evolution from N5 to N5P doesn't seem to show a significantly altered process as described above. To find new ways to scale devices, major leading-edge device manufacturers are likely implementing different scaling optimization approaches within the same process node with the help of (DTCO), where the scaling booster is one of the parameters."