We will be blogging about this more but the most interesting thing said today at the Intel Accelerated event was the renaming of nodes. Something which Scott Jones and I have been actively pushing for: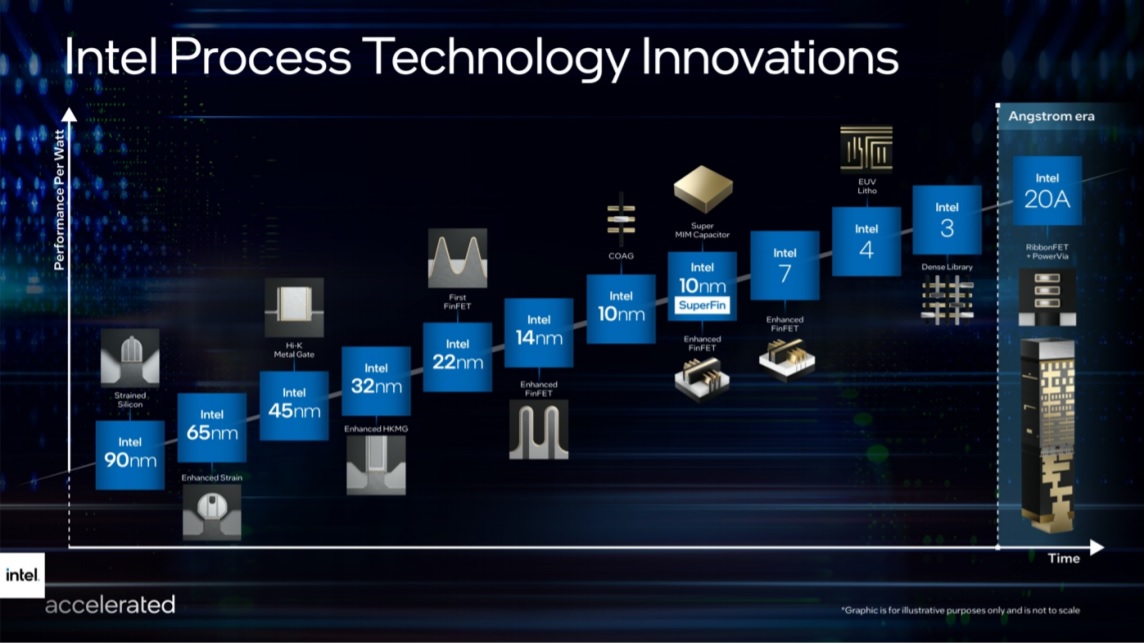 Instead of using the ++ nomenclature, Intel will call 10nm ++ 7 and will call the original 7nm process 4. An improved 4 version will be called 3. Intel GAA implementation will be called 20A (angstrom). An angstrom in physics is .1nm. I seriously doubt it will catch on so we may see another naming division at that time. Please note that Intel is dropping the industry standard "nm" nomenclature.
All-in-all good news in my opinion. This tells me that Intel is listening.